Thank you for taking the time to read this winter's ELA Newsletter. It has been another excellent term across our schools, and I've felt privileged to spend so much time in each of them since September. 
The Eastern Learning Alliance operates as a family of schools, and we've seen that in action this term, with colleagues supporting one another across the Trust in pursuit of delivering exceptional educational experiences for young people in all our schools.
We're really grateful to headteachers in all our schools and colleges for their updates below. We've focussed again on three themes:  reflecting on things we have to celebrate, considering ways in which we've worked together, and  looking ahead to exciting opportunities on the horizon in 2023.
If you'd be interested in getting involved with Trust work, through offering a student talk, careers support, or volunteering more widely, please don't hesitate to get in touch with the headteacher of your school. 
Wishing you all a peaceful Christmas break, and all the best for the new year. 
Lucy Scott
CEO of the Eastern Learning Alliance 
Witchford Village College
We have spent some of this term celebrating the achievements and the successes of last year, with our published data showing a big leap in performance from the years prior to lockdown. We are proud of the efforts that our students and staff go to everyday to ensure the best outcomes for our students.
We have had time to reflect this term as a community too and with the passing of Her Majesty Queen Elizabeth II and the national day of remembrance we have come together as a school and have been able to open our doors to the community more frequently than in recent years. These events have been deeply moving and have shown us at our very best.
It never fails to astound quite how much work is completed in a week! With 700 pupils completing 15 lessons a week and around 4 substantial pieces of work completed each lesson, that means over 42,000 pieces of work are completed each week (and that does not include the 7000+ pieces of homework). As a school we have nothing more profound to celebrate than the daily achievements of our staff and students.
Girton Glebe Primary School
Girton Glebe are incredibly proud of the positive start to our new academic year. We have been able to open our doors to the community more often, including bringing back class assemblies and the Open Afternoon. Of course, we are also all still very proud of our Good rating from Ofsted achieved in September.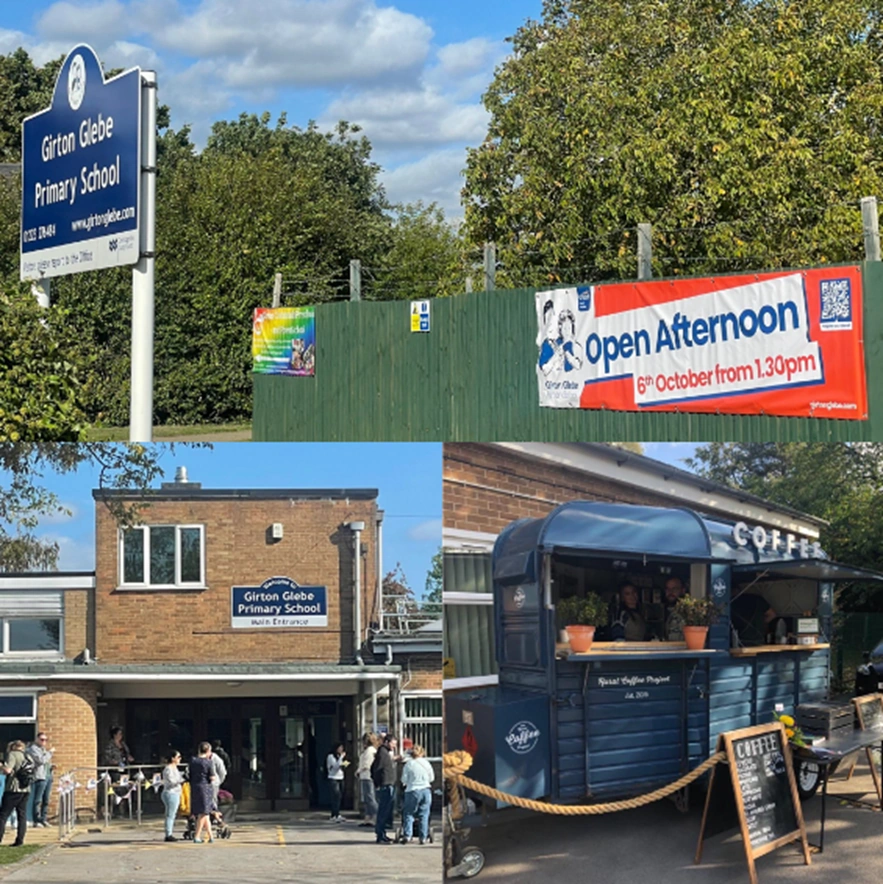 Chesterton Community College
We've been delighted that our extra-curricular offer has been able to run fully this term after the impact of the pandemic. We've seen a wide variety of exciting opportunities for our students since September, including: author visits; music concerts; choir performance at the Albert Hall; weekly Chesterton Lectures; a trip to Pinewood Studios; Children in Need fundraising activities; journalism workshops; Aspire Day visits to Cambridge University; COP student conference; careers events; pantomime trip; Readathon; Festive Fair; Bikeability schemes… all alongside our amazing range of clubs and societies on offer each week. A huge thank you to all the students and staff who've participated: it's been great to see!
Athena Sixth Form College
At Athena we have been celebrating the receipt of many very exciting UCAS offers.  More than 25% of the cohort had sent their UCAS applications before mid-November and the students are excited to have received offers – a welcome boost during mock weeks.  We have students with offers from universities ranging from UEA to Manchester on courses from Law to Speech Therapy.  We wish Athena students the best of luck as they wait to hear back from their universities.
We have begun working in partnership with Norwich City Football Club to run a 3 A Level Sports Diploma.  The students have thrived on their training with professional coaches and been a credit to our school during their visits to Carrow Road.  The Athena team had their first competitive fixture in their Norwich kits this term and were victorious by 3 goals to 2.  Harrison B, team member, provided the below match report: 
Athena Norwich CSF travelled to The Nest (Norwich City Training Ground) to play their first match against Norwich CSF Reserves on the 21st October. The match started off very evenly with the game flowing end to end. In the first half Harrison B opened the scoring with a calmly slotted finish in the bottom left corner, Athena held on till half time to keep their one nil lead. 
In the second half the game started very evenly again with Athena extending their lead to two nil thanks to an outrageous top corner goal from one of the guest players. Soon after the opposing team got one goal back from a corner which was not dealt with effectively by the Athena defence. Athena responded by taking a 3-1 lead from a goal from another guest due to Reece A playing an outstanding outside the foot pass. Towards the end, Reserves scored a consolation goal from an off the post rebound but Athena held onto their lead thanks to Shae W being alert in the Athena goal despite almost taking out one of the attackers which may be have been a penalty. Athena held on to win the game 3-2
Cambridge Maths School
We've been delighted with the interest from prospective students – over 1000 people came to our open events. Our partnerships with other maths schools have strengthened though deeper collaboration. Work has started on our refurbishment to create bespoke spaces and a unique learning environment. Working alongside the other seven Maths schools in the country, we now have our Maths Circles up and running and supporting young people across the region.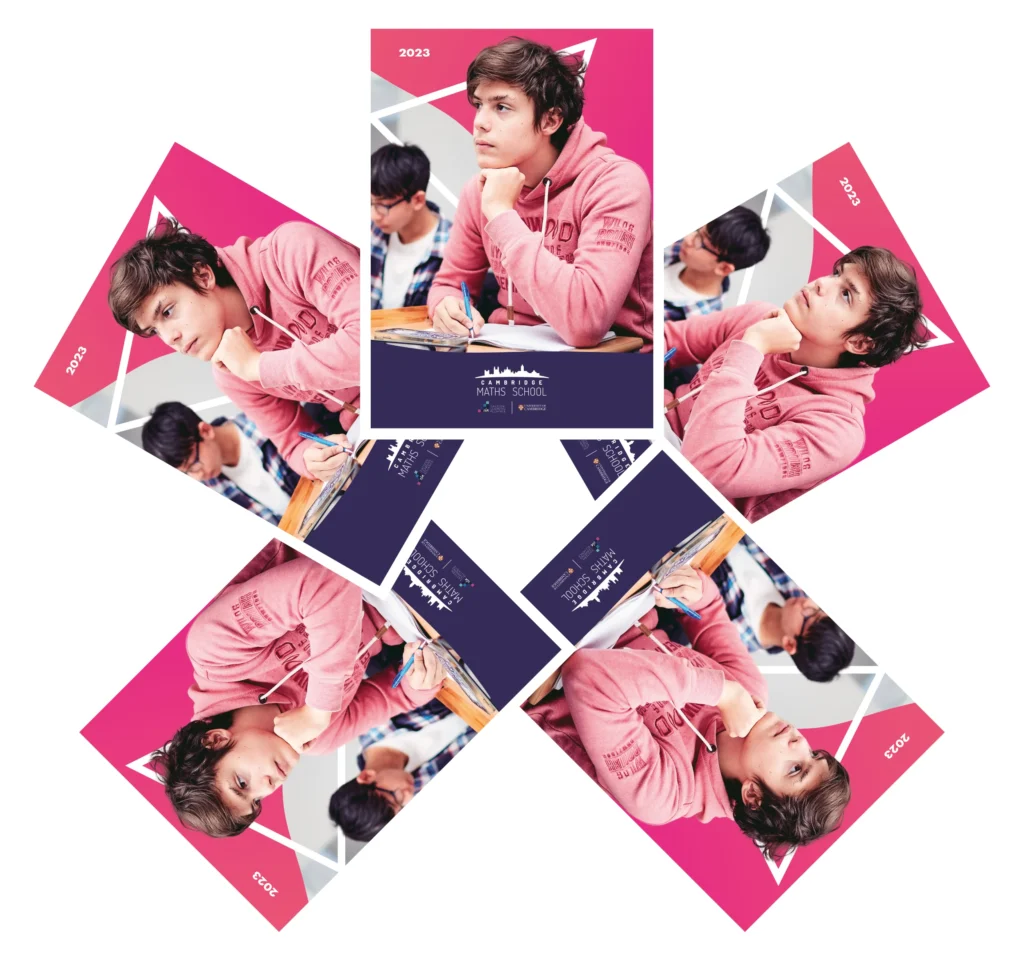 Chesterton Sixth Form
After opening in September, we were fortunate enough to welcome the Mayor of Cambridge to officially welcome Chesterton Sixth Form to the north Cambridge community. His key message for students was to fully maximise their sixth form experience and embrace the opportunities they are presented with. It is safe to say that students have done just that.   
This term, we have seen students and staff alike create incredible learning environments, both in and out of the classroom, that are personalised to the student(s) and really encapsulate our mantra 'Empowering minds'. Students have fully engaged in their academic studies; experiencing a range of sessions that develop academic, independent learning skills. Our subject specialists and collaborative learning ethos has been noted as something students really appreciate.  
Students have also embraced wider sixth form study by partaking in social actions projects, enrichment, leadership, and of course sixth form socials.  
As directors of sixth form, one of our personal highlights was the opportunity to host parent/carers and students at a meet and greet event. It was so lovely to bring the stakeholders in our students' lives together and discuss all of the great things that occurred in the first half term. We received brilliant feedback from parent/carers, and it was a pleasure to meet them.  
The sixth form team have been working hard to advertise and prepare for a second cohort of students, starting in September 2023. We attended the range of post-16 evenings across the county, culminating in an extremely well attended sixth form open evening, with 550 people in attendance. We are very much looking forward to receiving applications from prospective students.  
Impington International College
This term has seen our students achieve tremendous academic, sporting and performing success. Seven of our Performance School alumni are working and starring in West End productions, while football scholar, Nicole, has been selected for the Women's English Colleges Football Association 22/23 National Squad and Kate Beytell English Colleges Hockey (for a second year in a row), following a summer of sporting success in golf and handball for our students. Our Year 13 students have also been busy preparing for their Oxbridge interviews in December, and we wish them the best of luck. We are hoping to build on last year's success, where 10% of our DP cohort obtained Oxbridge offers.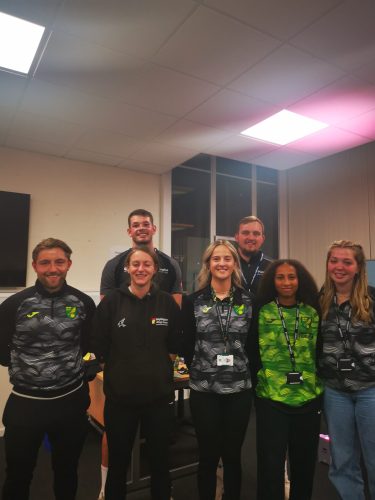 Downham Market Academy
We are most proud of the successful launch of the "DMA DNA", a set of five core values that define members of the DMA community: passion, progress, perseverance, pride and positivity.  We expect everyone at DMA, that's students and staff, to demonstrate these values every day in lessons, during social time and whilst out in the wider community.  It is great to hear everyone talking about how passionate they are about their learning; the great progress they are making in lessons; how they have persevered and overcome difficulty either academically or emotionally; how proud they are of themselves for working hard and how positive they feel about the future.  The new Houses: Ventus, Ignis, Terra and Aqua are now established thanks to a fun-filled start to the term working with "Wise-Up" on different team-building games. 

Impington Village College
I am delighted to share that, following a successful final Consultant's Report in November, the College can apply for authorisation by the International Baccalaureate (IB) as a provider of the Middle Years Programme (MYP). Our team has been working hard behind the scenes to ensure the introduction of the programme continues to be a success, and we look forward to our IB inspection later this academic year to progress our journey to be authorised!
The Cavendish School
We were so pleased to be able to hold our one year anniversary and building opening event back in November. The pupils were really proud of their school and were wonderful at showcasing this to our varied audience. We were delighted to welcome some amazing guest speakers, and it was great to see so many faces who helped TCS on its journey to opening. Thank you to everyone who has supported the school this term.
Witchford Village College
As we are able to travel more freely these days we have been lucky enough to see many trips begin to start-up again. We have seen trips to the local area, theatres and Nice to name but a few. What is important to us as a smaller school is the opportunities to increase the range and value of trips and experiences for our students, and colleagues have been working across the Trust to look to provide an increasing range of opportunities moving forward by running trips together, or simply sharing good trips and experiences so it is easier for us to put them on.
This term we have been lucky to have the time of the Trust estates staff who have worked extremely hard to give us two additional classrooms at WVC. These spaces have enabled us to move some lessons out of temporary accommodation and into purpose-built spaces – we are luck to have this in the Trust and our teachers and students are reaping the benefits.
Chesterton Sixth Form
As part of the ELA, we believe we are in truly privileged position as a newly opened sixth form, and this is due to the support and expertise available. We have benefited from working with the Heads of Sixth Form at IVC as well as utilising A Level specialists from DMA to help with staff CPD.
Girton Glebe Primary School
The Trust support during our Ofsted visit really captured what it means to be part of the ELA family. All the central team and support teachers who regularly have supported Girton Glebe Primary since joining the Trust were on-hand to help us show who we really are as a school.
Other than Ofsted, the Trust has supported Girton Glebe improve their communications within the school community. The benefits have really been felt by parents and teachers alike, as we continue to ensure communication bolsters our families' experience of the school.
Downham Market Academy
Every half term, leaders from across the ELA contribute to peer reviews to quality assure our core provision.  This half term has focused on safeguarding – the absolute priority for us at DMA as we know that young people who feel safe will enjoy a more positive wellbeing, enjoy school and will learn more effectively.  Our DSL, Sue Campbell, has visited other schools in the Trust and welcomed counterparts from other schools to collaborate on proactive and reactive approaches to safeguarding and it is heartening to see DMA and the ELA leading the way with how we ensure our students welfare is paramount. 
Impington Village College
Following an extensive pilot scheme last year, phase one of our 1:1 device scheme launched in November with invaluable support from ELA Trust. By providing financial and IT assistance, the Trust ensured that our Year 7 students received Chromebooks in November, with Year 8 students due to receive their devices in January 2023.
Chesterton Community College
We've continued to benefit from the hard work of the  central Trust team in helping us improve the estates and site at Chesterton to make it an even more exciting place to come to school. The refurbishment of spaces and addition of murals and artwork around the site have really brightened up the school: particularly the amazing artwork on the Drama block wall. 
We've also benefitted from a wide range of excellent professional development opportunities provided remotely by colleagues across the Trust. Staff in all schools now have access to centralised CPD resources which cover a range of foci from planning exciting lessons to supporting students with specific SEND. It's been really valuable for our staff to have access to this wide range of expertise.
Athena Sixth Form College
ELA helped us with our successful 'Athena in Action' mornings in October.  To allow potential students to get a true feel of Athena, our 6 'in action' mornings allowed over 150 students to visit lessons and to experience the Athena space.  Applications are open now and students can apply on the website with shining new prospectuses available to collect from reception.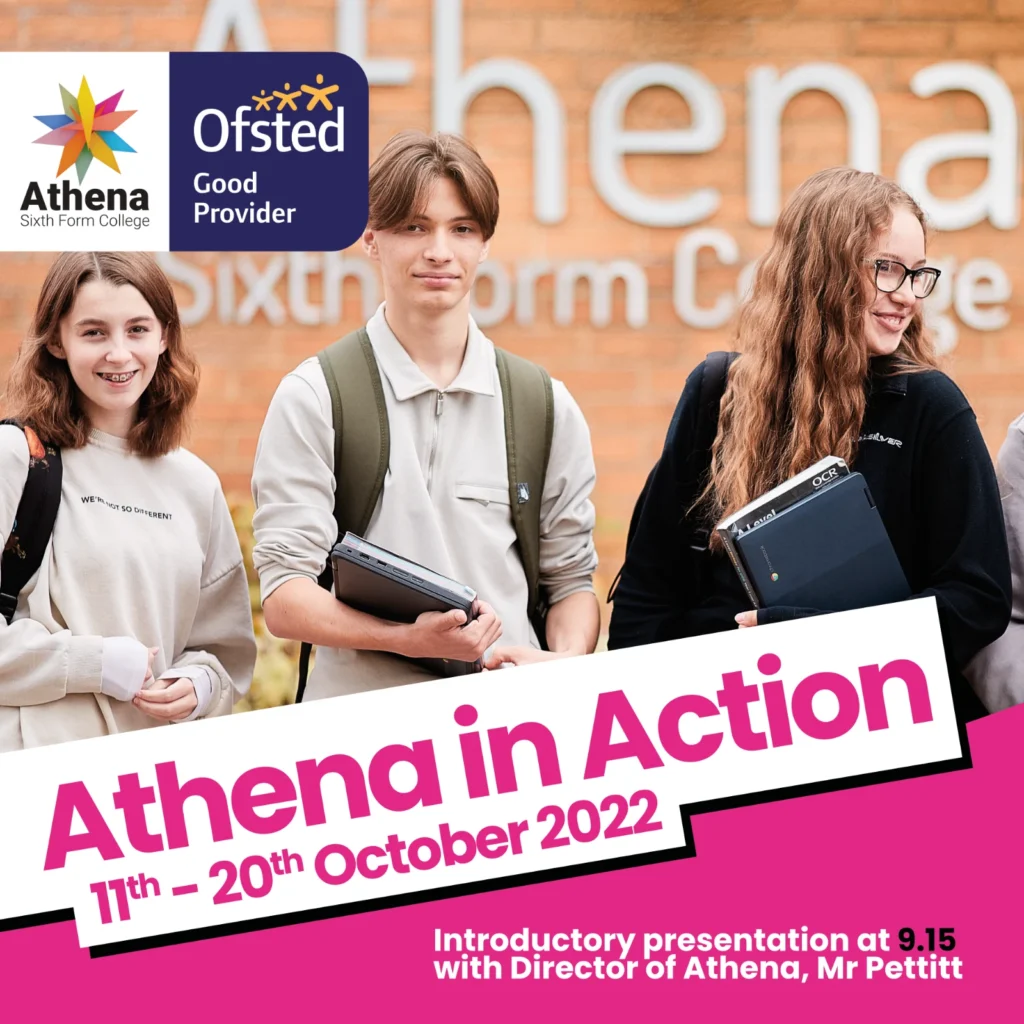 The Cavendish School
TCS has supported with training in other trust schools to help colleagues understand Autism and some provision which will help to support pupils in our inclusive environments across ELA. We've had the opportunity to reflect on best practice and the impact of this on young people.  We've had great feedback from our colleagues about how the sessions have built up confidence of staff in terms of their experience and knowledge, as well as their day to day practice.
Cambridge Maths School
Maths Circles are small groups of students who come together regularly with an experienced, knowledgeable mentor to grapple with intriguing questions, to discover and explore exciting ideas, and to learn to think like advanced mathematicians. Using our Trust secondary schools as our pilot we have successfully launched the programme.
We are grateful to the Trust leaders and staff who joined us at our open evening event earlier this half term, and to the central Trust team for all their support as we work towards our launch.
Impington International College
We have been working with the Trust to support the new Heads of Sixth Form at Chesterton Sixth Form, in addition to delivering assemblies on the International Baccalaureate to other Colleges in the Trust such as Chesterton. Chesterton Sixth Form opened in September 2022 and we are very pleased to have been able to support the team ahead of the opening, and to provide ongoing support.
Our students have thoroughly enjoyed and benefitted from the time they have been spending in The Cavendish School, as part of their CAS and Service Learning, supporting teachers and developing relationships.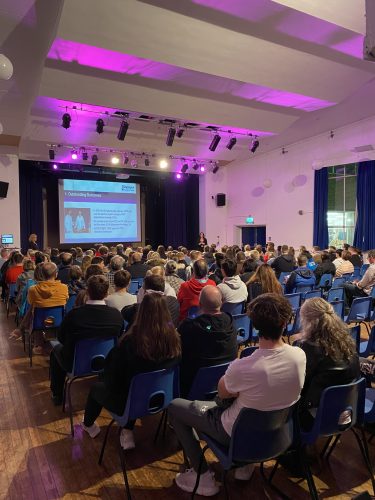 Impington International College
With the deadline for 2023 UCAS applications quickly approaching, we are looking forward to another strong cohort of Oxbridge, Russell Group and International applicants and are confident that our students will achieve their ambitions of securing places at their preferred universities in the UK and around the world. It is also great to see students receiving offers from specialist colleges and planning their apprenticeships.
We are looking forward to our next production 'Blood Brothers' to be performed in January. It is always exciting to see our young adults showcasing their talents.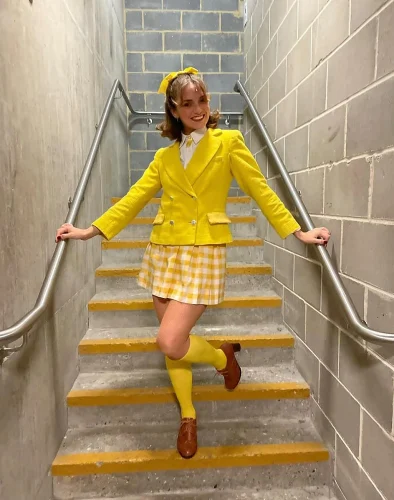 Athena Sixth Form College
We were delighted to have had David Rennie, Outreach Officer from Gonville and Caius College, Cambridge, visit us in October.  David worked with our early applicant students and with students from the lower school to help them to aspire to go to Oxbridge.  We are waiting to hear how our Cambridge applicants faired with their applications and looking forward to hearing of their experiences at interview.  David Rennie is pictures with DMA students. 
We are looking forward to meeting our future students in their guidance meetings, due to take place after Christmas.  Applications are flooding in with students keen to apply for our new courses.  In order to help support DMA students, we are involved in Gonville and Caius' '11UP' programme and we look forward to students engaging in a range of workshops (on topics including: 'choosing your A Levels', 'practical study skills' and 'life at Cambridge' between now and Easter. 
Thomas B in Year 12 is playing the organ at St Edmund's Church in Downham Market for our whole school Carol Service.  We are looking forward to supporting Thomas and to partaking in an uplifting evening filled with festive treats! 
Chesterton Sixth Form
After the Christmas break, we look forward to launching the CSF Programme to Year 10s and 11s across the Trust. This fantastic offer will give students the opportunity to engage with development opportunities that support their aspiration both with their school studies and life after Chesterton. Students will be able to access and be exposed to subject based experiences, oracy workshops, academic masterclasses, lectures, as well as receive advice regarding applications and interview preparation. We then hope to use the programme to build a network which creates a foundation for current students to build networks with alumni, further supporting the pathway for study, work, and learning beyond Chesterton.
Witchford Village College
In the new year we look forward to continuing all the good work we have seen this term and we look to further develop our whole curriculum approach to reading. We do some fantastic work already with reading across the school and we look to ensure reading, and the debates we have around our reading, continue to drive the classroom experience – access to reading and discussion were particularly missed in lockdowns. 
We welcomed small numbers of the wider school community into school this year for our production of Matilda and our acts of remembrance, and as we move into the new year we encourage all to get involved and visit us on site through our events such as performances, but also as the more familiar events such as parents' evenings return. 
Downham Market Academy
We have embarked on a programme organised by the national body "Award Place" to gain the "Leading Parent Partnership Award".  A full audit of our current processes is already underway and we are implementing new and exciting ways to engage with our parents and carers as well as the wider community.  We have so far welcomed over 700 families into the school to provide information and guidance on how to support their children with learning and we have a new format for parents' evenings, our "Learning Showcase", starting with year 9 in December.  Students are running a market stall in the town centre and we are hosting a carol concert in the local church in the week before Christmas.  Looking further ahead, we are already thinking about the design and theme for our float in the Downham Parade next summer!  We are also looking forward to welcoming volunteers from the community to "wake up" our allotment that saw a bountiful crop harvested after it's first full year.  New members of the DMA community, "Doodle" the rooster and a small flock of hens have settled in well and enjoy visits from students (with lunch!) every day.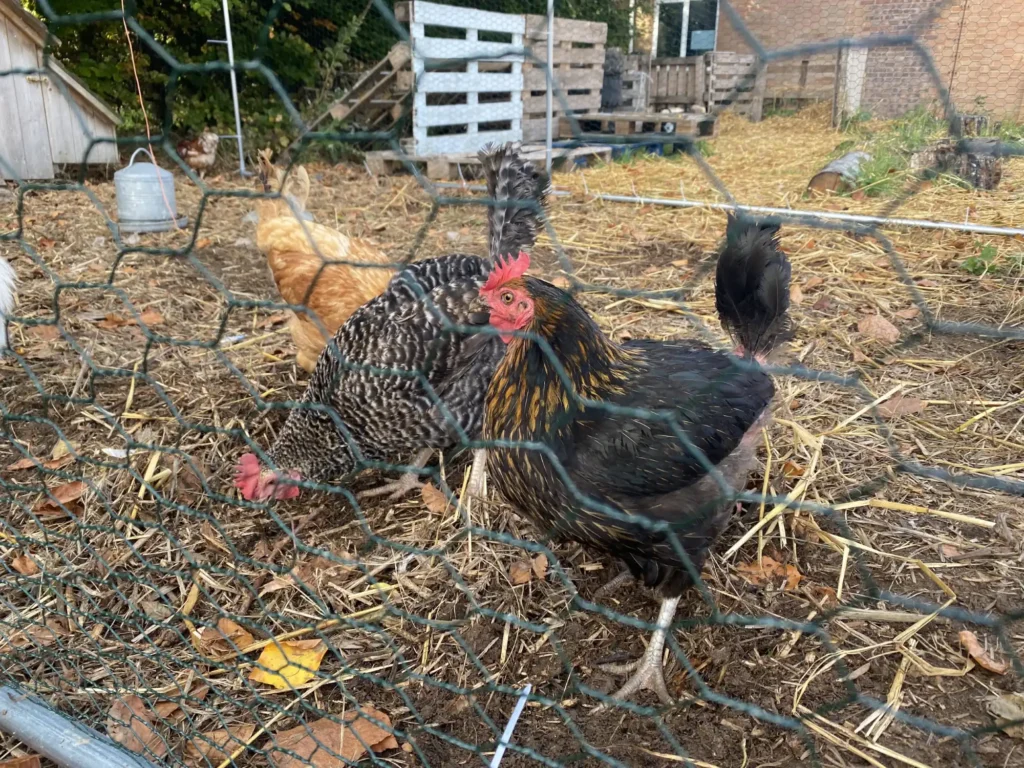 Impington Village College
We are excited to be delivering a wide programme of international visits to countries this academic year, including Austria, France and India next term for our students and welcoming members of the Impington community to the College for our regular coffee morning events. Please check out eventbrite if you would like to book to attend
Girton Glebe Primary School
The biggest event we have after Christmas will be our 40 strong choir attending the Young Voices event at the O2 Arena. The choir has gone from strength to strength since being re-established at the end of last year. We are also looking forward to our very first lower key stage 2 performance, which has been introduced to the performance calendar for the first time this academic year.
Volunteer readers are pivotal in giving every child the opportunity to read more than once a week aloud with an adult in school, and although we have a number across the school, we are always looking for volunteers. We have also been looking for new, diverse opportunities for our clubs at Girton Glebe. We have just added Chess to our list of parent-run clubs, but there is always scope for more! Aside from volunteering opportunity, we always encourage parents and members of the community to keep an eye out for all our open events and assemblies where we can celebrate our children's learning and school experiences!
Cambridge Maths School
Our closing date for applications is in January and we are very excited about meeting our prospective students either at preparation workshops or interviews. 
More Maths Circles will start to run, in other local schools outside the Trust benefitting the wider community. We'd love to hear from members of the community with an interest in maths who could support or even lead new circles. 
Chesterton Community College
Students at Chesterton have got so much to look forward to in the spring term. We are looking forward to a wide range of trips and visits, both locally and abroad; an exciting programme of extra-curricular events; further opportunities to learn in dynamic, fast-paced lessons as part of our curriculum offer, as well as reward opportunities and house based events. We'd love to hear from any parents who have a particular specialism, expertise or career experience that they'd like to share with out students. Please do get in touch if you'd be interested in giving a talk or working with our careers team.
The Cavendish School
We are looking forward to our parent community events including our Autism awareness and Easter event, where we'll be working with our parents to forge a shared understanding of the work we're doing at TCS. Don't forget we hold regular webinars to help parents and the wider community understand a bit more about what we do as a school. We have also planned for some tours for prospective parents and the community to have a look around and see what day to day life looks like at TCS. 
Opportunities with Eastern Learning Alliance
There are a number of vacancies across our family of schools. Find out more about our current vacancies by visiting our website – tela.org.uk/vacancies/