Thank you for taking the time to read this spring's ELA Newsletter. It has been another excellent term across our settings. Despite the spring term being the shortest of the year, ELA schools have gone above and beyond to ensure a jam-packed programme of exciting learning opportunities, excellent personal development experiences for students and a whole host of wider community events.
As ever we're really grateful to headteachers in all our schools and colleges for their updates below. We've focussed once again on our three themes: reflecting on things we have to celebrate, considering ways in which we've worked together, and looking ahead to exciting opportunities across the rest of the academic year.
If you'd be interested in getting involved with Trust work, through offering a student talk, careers support, or volunteering more widely, please don't hesitate to get in touch with the headteacher of your school.
Wishing you all a peaceful Easter break, and we look forward to seeing staff, students and parents in the summer term.
Lucy Scott
CEO of the Eastern Learning Alliance 
The Cavendish School
On World Book Day we had a visit from a local author, Mark Wells.  Mark spent time delivering a talk to a range of our pupils and has offered signed copies of his book 'College of Shadows'.  The pupils loved listening to him and Mark was keen to pass on a message: "say thank you for hosting me today at The Cavendish School. After conducting over fifty author visits, I can honestly say that yours was the most engaged and well-behaved class I have had in that time. Many congratulations to you and your students."

 
We also had a visit from the Cambridge Science Centre for the day. Pupils took part in a range of activities based on challenging their scientific knowledge in a kinesthetic way.  Our workshops focussed on "You are what you eat, power up!" and "Sailing Science"

 
This term has seen the trial of our first after-school activity in partnership with Cambridge United.  Ten pupils now enjoy time after school with two coaches from Cambridge United and all feedback so far has been extremely positive.  We are excited to be exploring further after school-clubs for launch in the summer term.
Our pupils headed up their own interview panel for our new Assistant Headteacher responsible for Curriculum.  Pupils had the opportunity to ask questions of the candidates and find out about their high academic aspirations for all.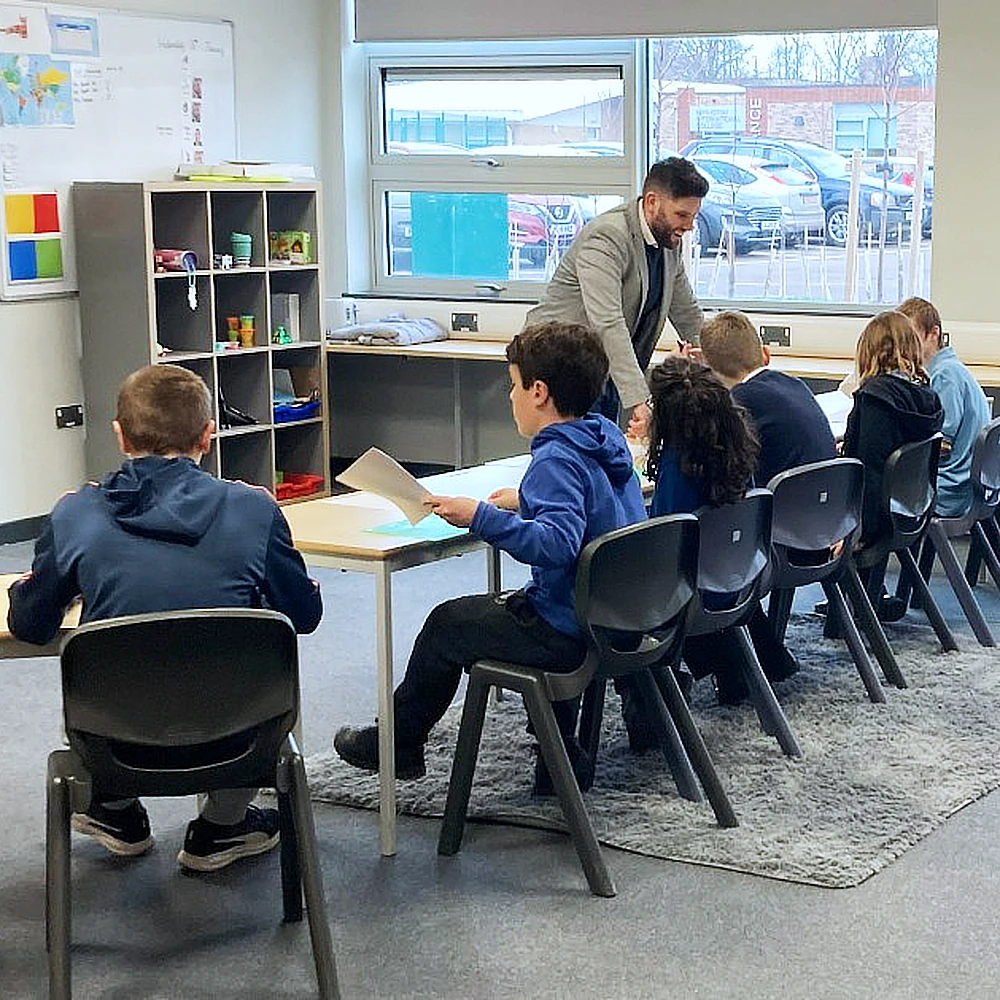 Impington International College
Following another term of strong academic, performing and sporting success, we are delighted to share that 75% of our International Baccalaureate (IB) Diploma Programme (DP) students who applied to Oxbridge universities received a conditional offer. We also welcomed alumna and West End star, Beatrice Penny-Touré, to the College to run a workshop with students hoping to join us in September.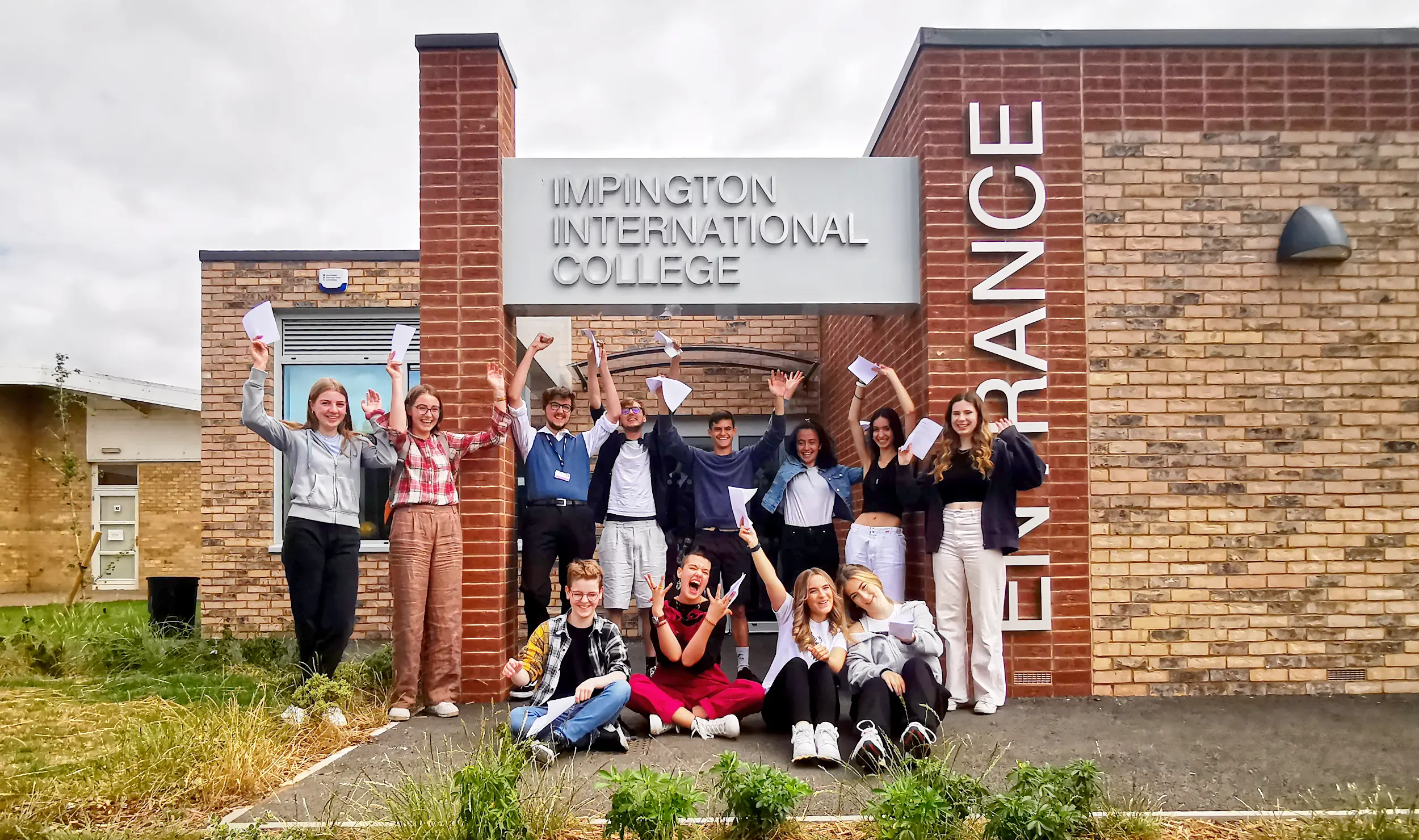 Witchford Village College
This term we have been able to celebrate the millions of achievements that staff, students and the broader community have accomplished in recent times being cumulatively recognised by our recent Ofsted Inspection. We are delighted to recognised as a Good school as although Ofsted are not allowed to suppose where a school may have been between inspections, they acknowledged many key areas declined after the 2016 and since the ELA was formed the school has seen significant improvements. They recognised: Pupils feel safe and happy; the curriculum is now ambitious; teachers teach well, check understand and fill gaps, so pupils achieve well. The also saw a school where: Leaders set clear expectations for behaviour, teachers follow ad students understand; The Zone and Cabin (SEND) provide caring a bespoke support to enable pupils to access the full curriculum; Pupils wider development is supported effectively.

What is most pleasing is that these significant positives cannot be switched on for a day and are typical of the systemic improvements made at WVC under ELA.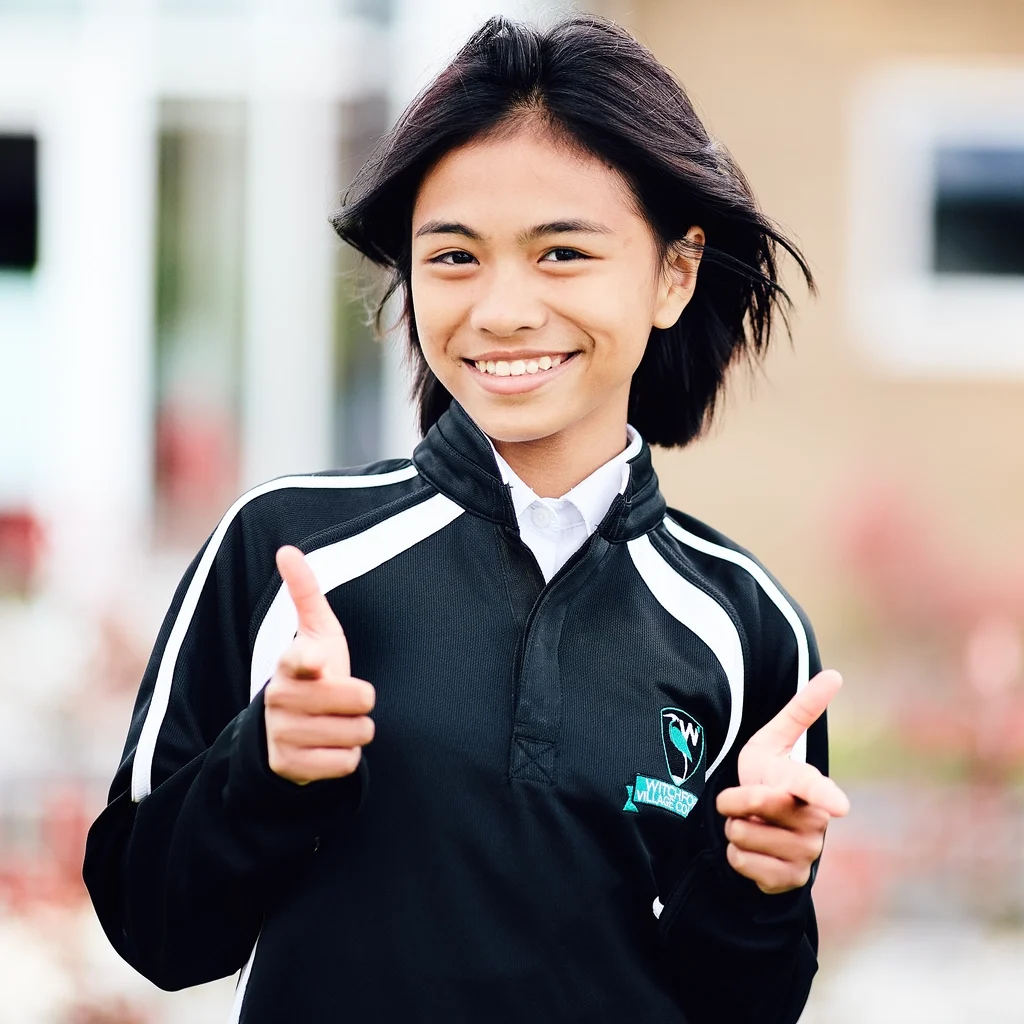 Girton Glebe Primary School
This term, Girton Glebe have a lot to be proud of from trips to The O2 to a fantastic World Book Day and continuation of Class Assemblies.  
Young Voices at The O2  
On the 17th of January our amazing choir joined over 8,700 children from around the country to put on a fantastic concert for our friends and family at the O2. It was a wonderful opportunity for our young children to sing as part of a large group and perform at such a stunning venue. So many famous people took to the stage to perform their talents, such as: Heather Small-singer; Urban Striders-street dancers, Anna Phoebe-violinist, and world champion beat boxers. On one of their performances, all of the acts joined together to make the most incredible sound and sight we had ever seen in all our lives! The whole of it was truly inspiring and something that the children will remember in years to come. A huge thank you to the adults who volunteered their time to accompany the children and to Girton Town Charity for their generation donation to cover the cost of the coach.   
Ukuleles  
As part of our Music Legacy funding, we have recently purchased ukuleles, which are being taught to Lime Class. Year 3 are loving learning the ukulele and it is a fantastic opportunity for all children to be exposed to a musical instrument and learn to play it by themselves, but also within their class group.  
Music Mark 
We are proud to announce that we have been accredited as a Music Mark School due to the fantastic work we do with Music and the Music provision we provide in school. This programme celebrates schools who are committed to providing a high-quality music education. Music has long been a strength of the school, so to receive this is fantastic!  
School Disco 
On Thursday 9th February, it was lovely to open up our doors and hold the school disco; the first of many since Covid. This event was run and organised by our parent body, FOGG, and was attended by many excited children!   
Sensory Garden 
This week has seen the introduction of our Sensory Garden. This is designed to help create a calm and safe sensory experience for children when they need it. This is set up daily and children are starting to use it for a sensory break. The children who have used it have found it a really positive experience and it allows them to resettle into work calmly.  
Future plans for the sensory garden include a water fountain, a light show and scented plants. We also hope to be able to grow food to allow the children to taste home-grown produce.  
World Book Day 
On Thursday 2nd March, Girton Glebe celebrated World Book Day in style!  
On the day, children and staff were invited to dress as their favourite book character for the day and throughout the week classes teamed up with each other to read for pleasure in our newly decorated library with Book Buddies happening throughout the week, as well as our traditional "Drop & Read" which happened at a random time each day, too! We were also visited by two local children's authors, Rebecca Patterson and Keith Hatton, who hosted workshops for Key Stage 1 and Lower Key Stage 2.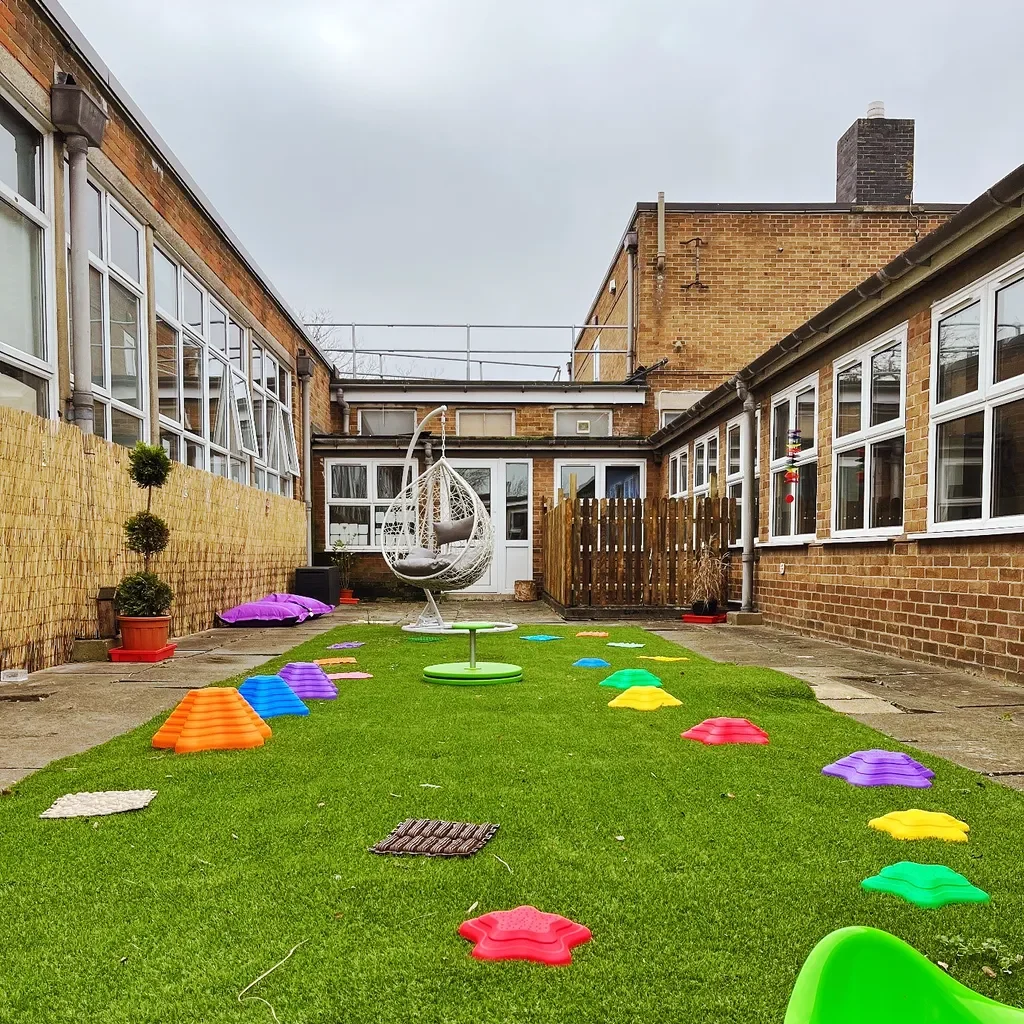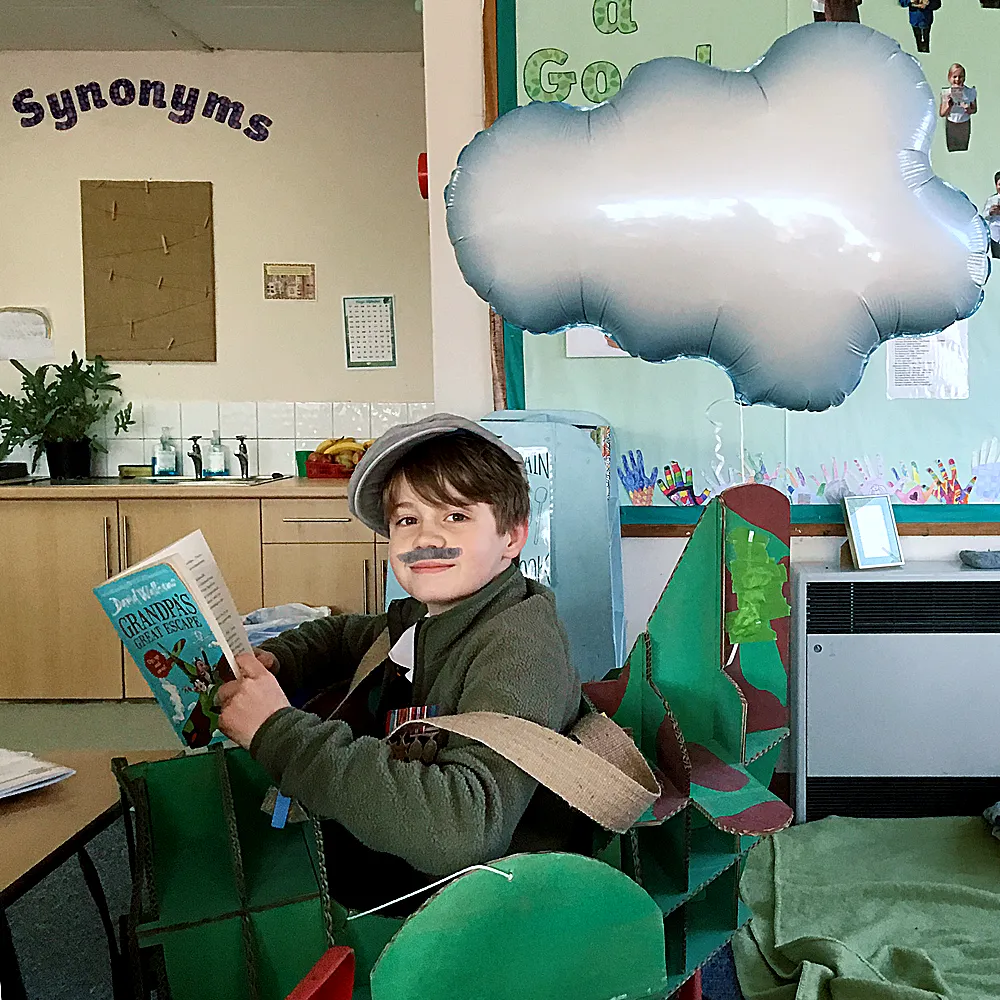 Chesterton Community College
Chesterton has been a hive of activity during the spring term just some of the highlights have included: 
National Theatre Connections production of Is My Microphone On directed by Suzy Marston and starring an exceptional cast of current and past Chesterton students, the production was unapologetic in its hard hitting exploration of climate change
Year 7 & 8 Multi-Faith celebration, created by Catherine Wilson, Head of Music, the celebration brought together more than 400 students and staff at Great St Mary's Church to celebrate the values of unity, hope and togetherness through music, song and words.
Year 7 Architecture project – led by Morgain Murray-Williams, Head of Art and Design, year 7 students worked alongside architects and architect students to explore and design a structure for the school's nature area.
The interhouse chess competition which saw over 100 students pitting their wits against each other in the ultimate chess battle.
We celebrated National Careers Week with a range of activities including a careers carousel during which year 10 students had the opportunity to meet representatives from a range of career paths to stimulate their thinking about future opportunities.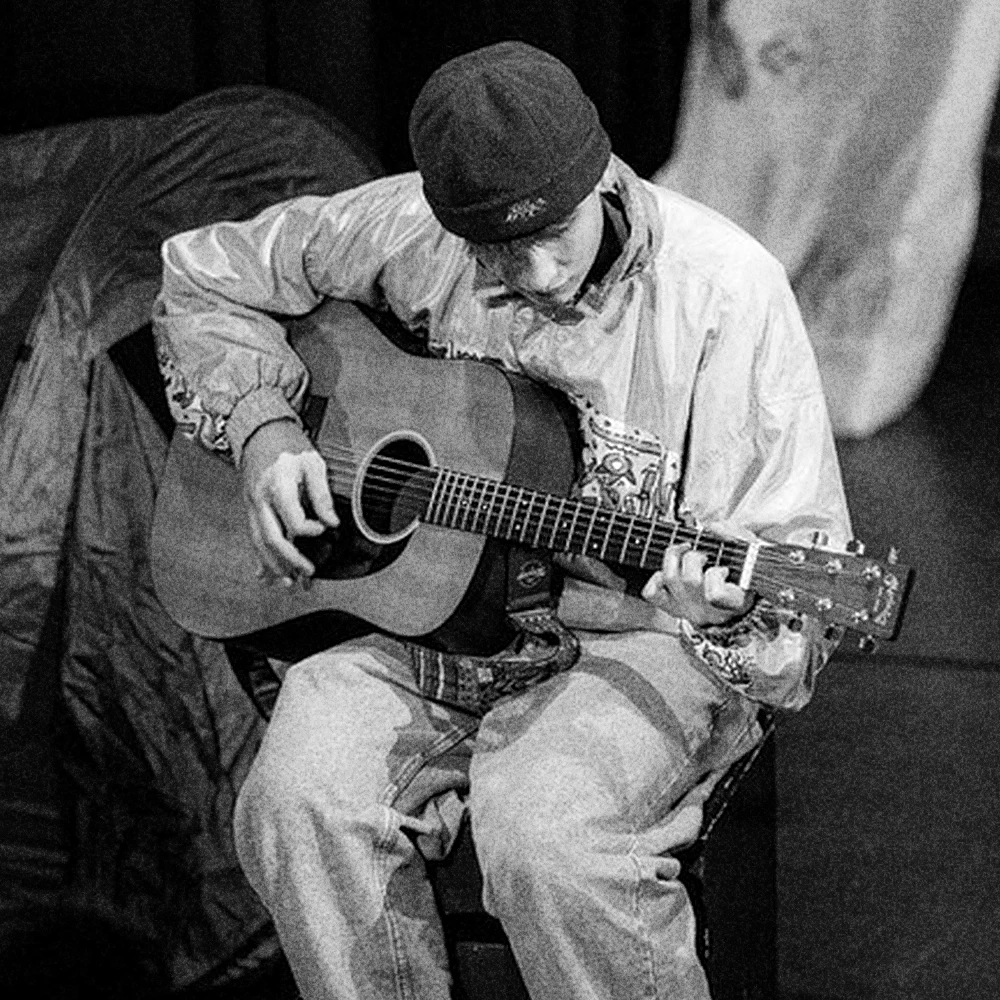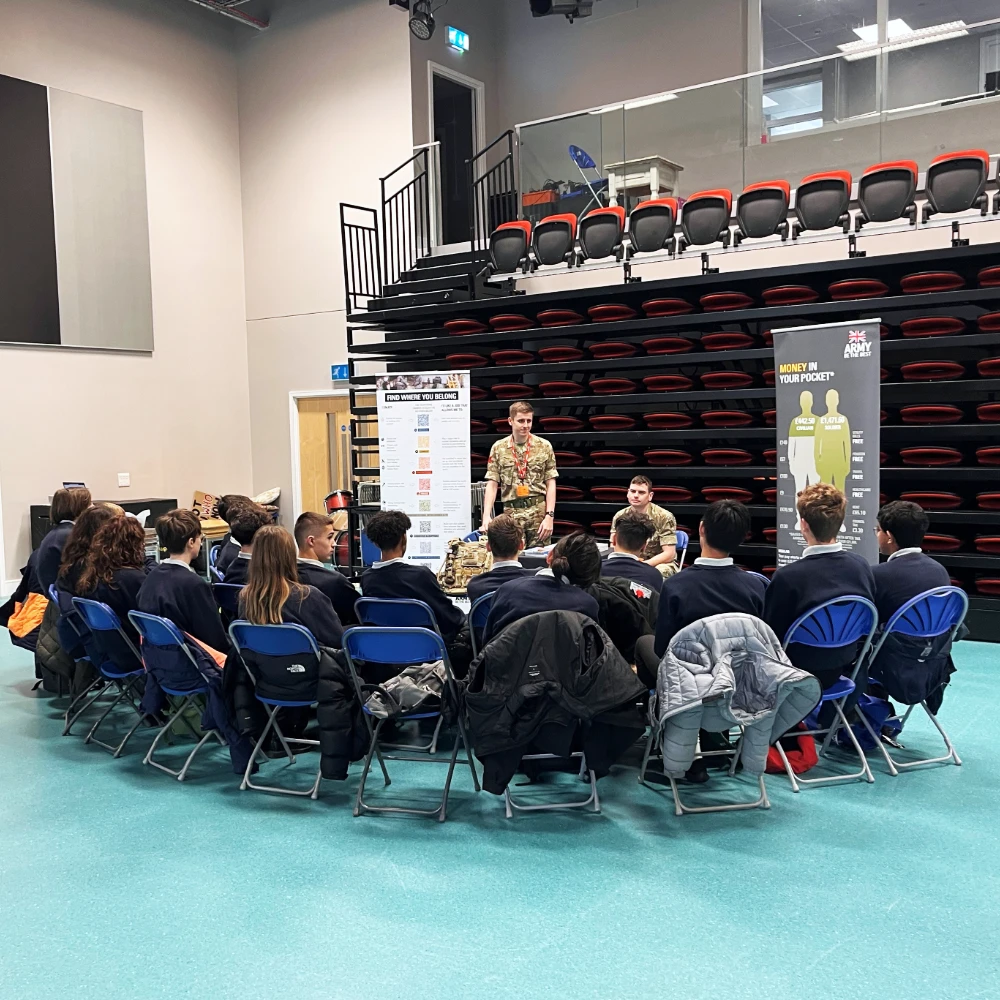 Athena Sixth Form College
We are very proud of the year 12s and how they are settling into their Sixth Form.  Mr Pettitt has sent letters to the 24 students who got top effort scores in all their subjects. We are very pleased with the excellent start that Year 12 have made.  
Our Year 13s continue to work exceptionally hard: the 31 applicants who have applied to university have 159 offers between them already!  Many of the students are working hard to secure their first choice university and to become the societal leaders of tomorrow.
We have also been delighted to expand our leadership team and welcome Miss Castley and Miss Lloyd as new Assistant Directors of Athena.  They will be working with us to ensure that the offer we make to our students is truly world class. They will be focusing on our PSHE offering, and helping our EPQ students to make progress with their projects.
We are particularly proud of the leadership that our students have provided to our school community.  Athena students mentor lower school students academically, help with the house challenge once a week in PD time and have also been instrumental in facilitating some brilliant events for the lower school.  Tom B was the DJ for the year 7 Valentine's disco, with other Athena students proving masterful in their use of the new candy floss machine! This event alone raised £398 for school funds.
We have also been proud to share our 'Sanctuary' with the lower school with lower school students, using the space as a prize for working well in PD time and having their own opportunity to relax with us.
Our Football in Education Programme students enjoyed a tour of Wembley stadium and a trip to watch Norwich City in action.  The students also played 2 competitive fixtures in March, representing Athena in an exemplary way.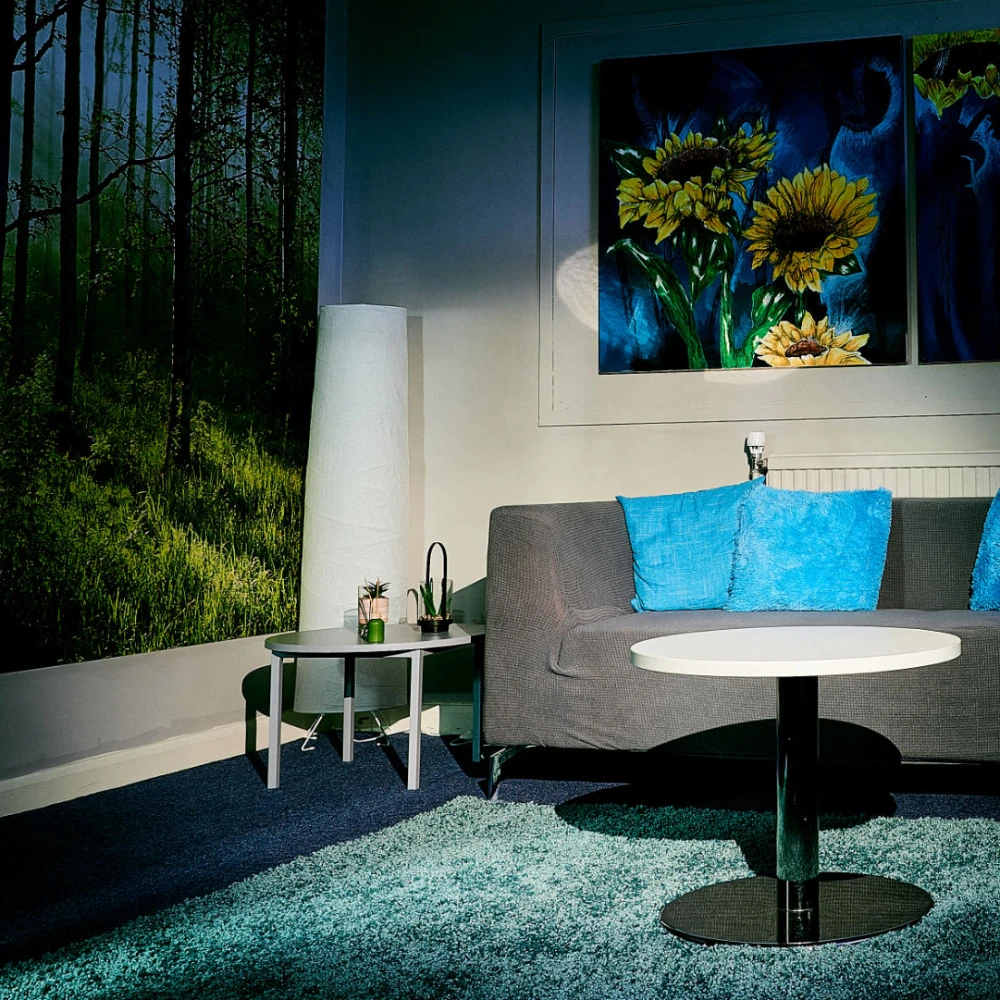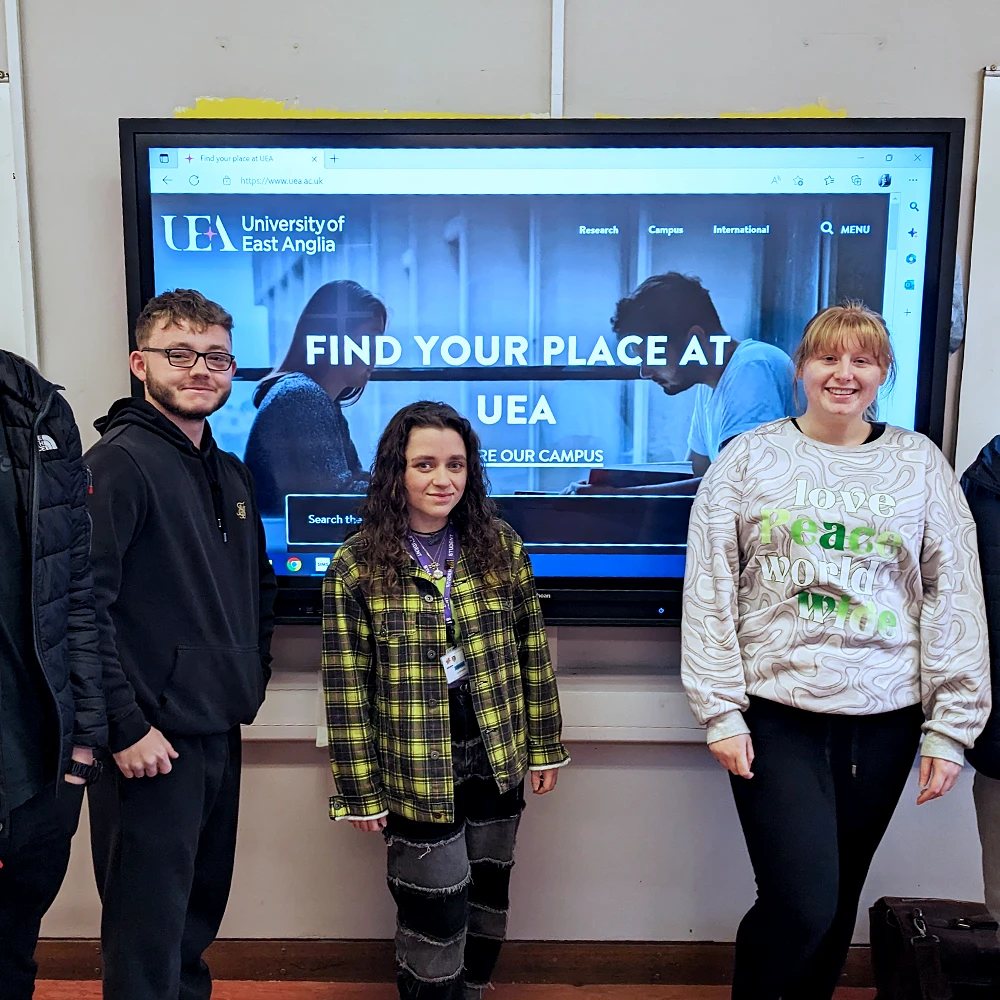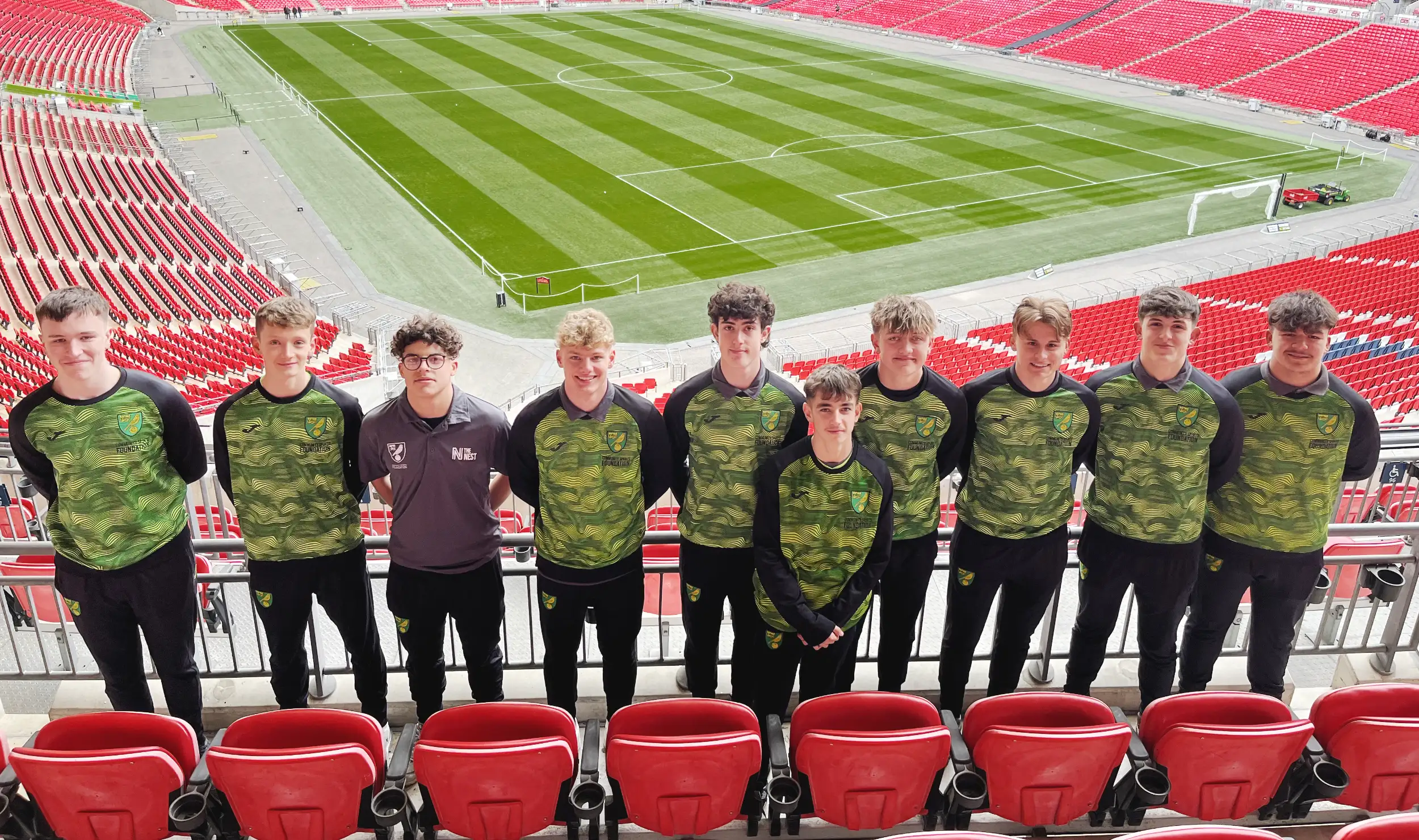 Cambridge Maths School
This term has been the most exciting in our journey to date as we have met all our applicants in person, both in workshop sessions as well as individually in their academic interviews. It has been a privilege to meet so many young people with a passion for the challenges and revelations of maths, biology, chemistry, computer science and physics. We have been inspired by the students' motivations for studying mathematical sciences and are delighted that there are so many young people in our region motivated by the desire to stretch their learning experiences well beyond the A-Level curricula into university level research projects in year 12, alongside the opportunity to take part in range of courses in year 13 linking the disciplines that take students far beyond the A-Level curriculum and help prepare them for undergraduate study. 
Successful applicants have now received their offers and an invite to our offer holder day on 26th June where they can meet their fellow students and the school staff – and do some interesting maths of course! 
Chesterton Sixth Form
We have been overwhelmed with the amount of interest the sixth form has received for next year's cohort; this term has been occupied with face-to-face guidance meetings from start to finish and it has been a pleasure to meet so many students who are all so interested in Chesterton Sixth Form.   
We are also particularly proud of overseeing the launch of the CSF Programme with Year 10s from CCC and WVC, all of whom are highly aspirational young people looking to gain greater knowledge and experiences of the opportunities available to them post 16 and post 18. Students applied through a 1000 word written academic research project, followed up by a meeting with the Directors of Sixth Form. They have since taken part in an Aspiration Day at Murray Edwards College.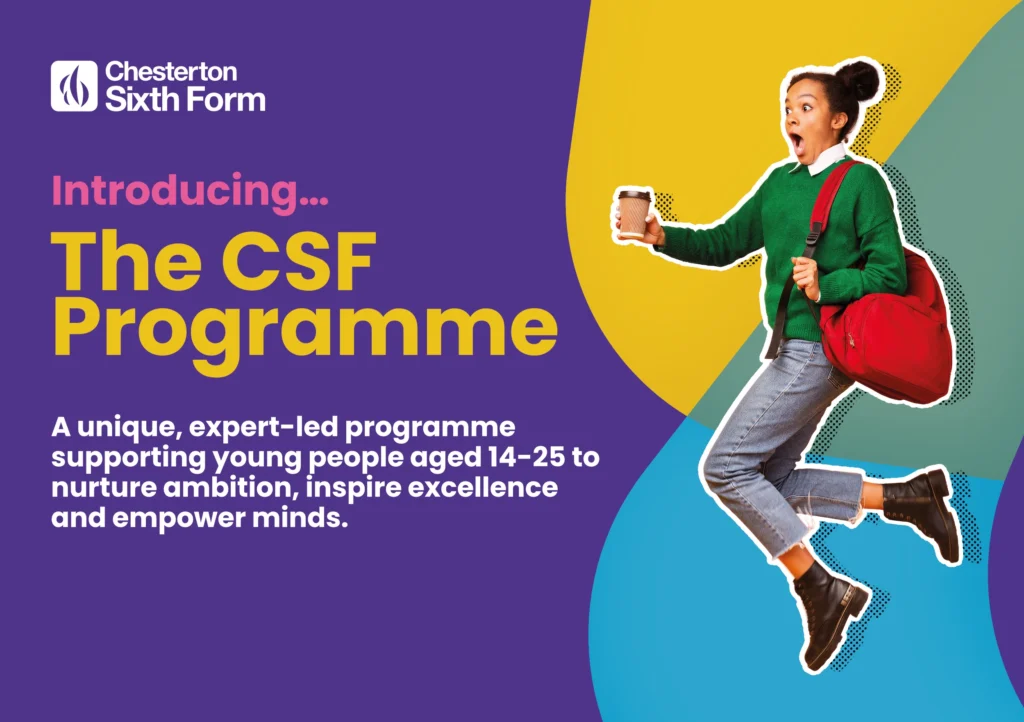 Impington Village College
Our students have enjoyed a wide range of international visits throughout the term, including Austria and India. More locally, students relished the opportunity to visit museums and galleries. Our students have also been busy giving back to the local community; more than 100 students volunteer regularly through the iCAS programme, and have been supporting a local nature conservation project, Abbey Fields.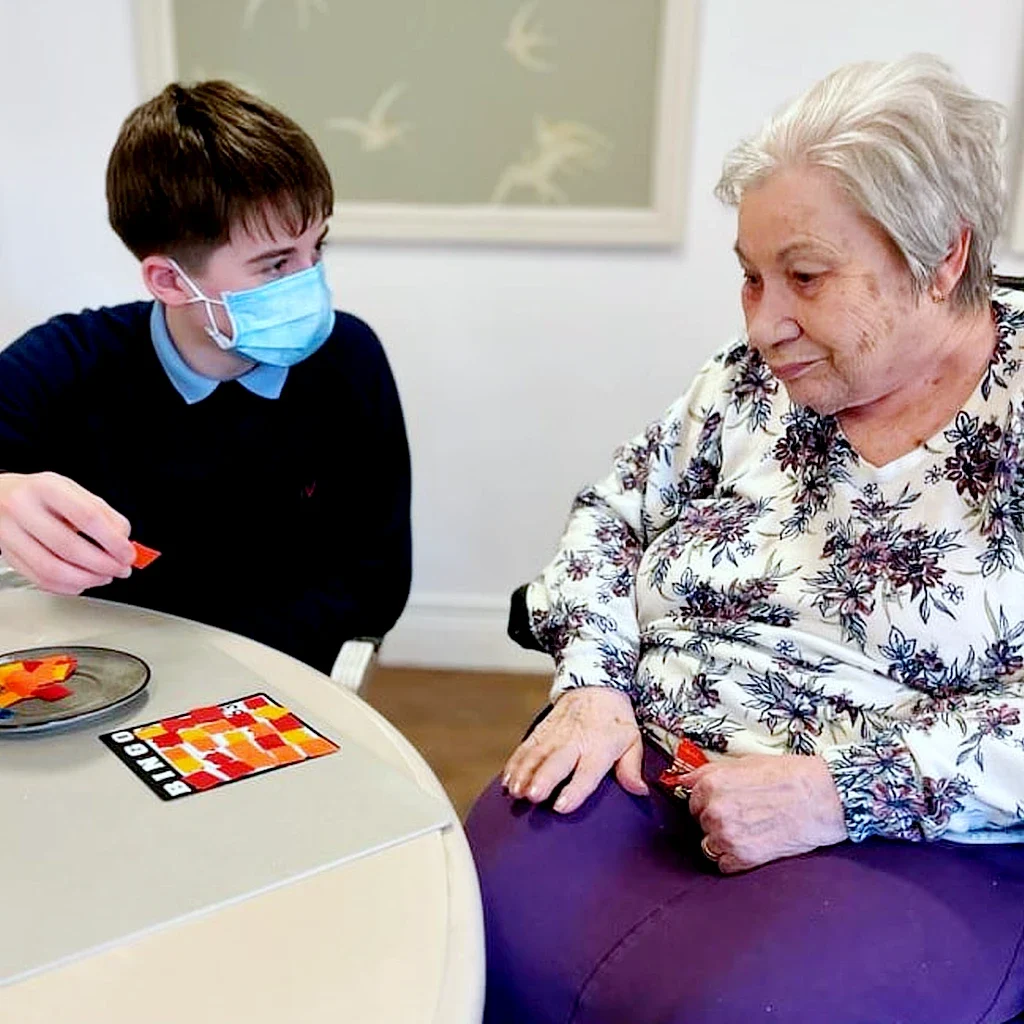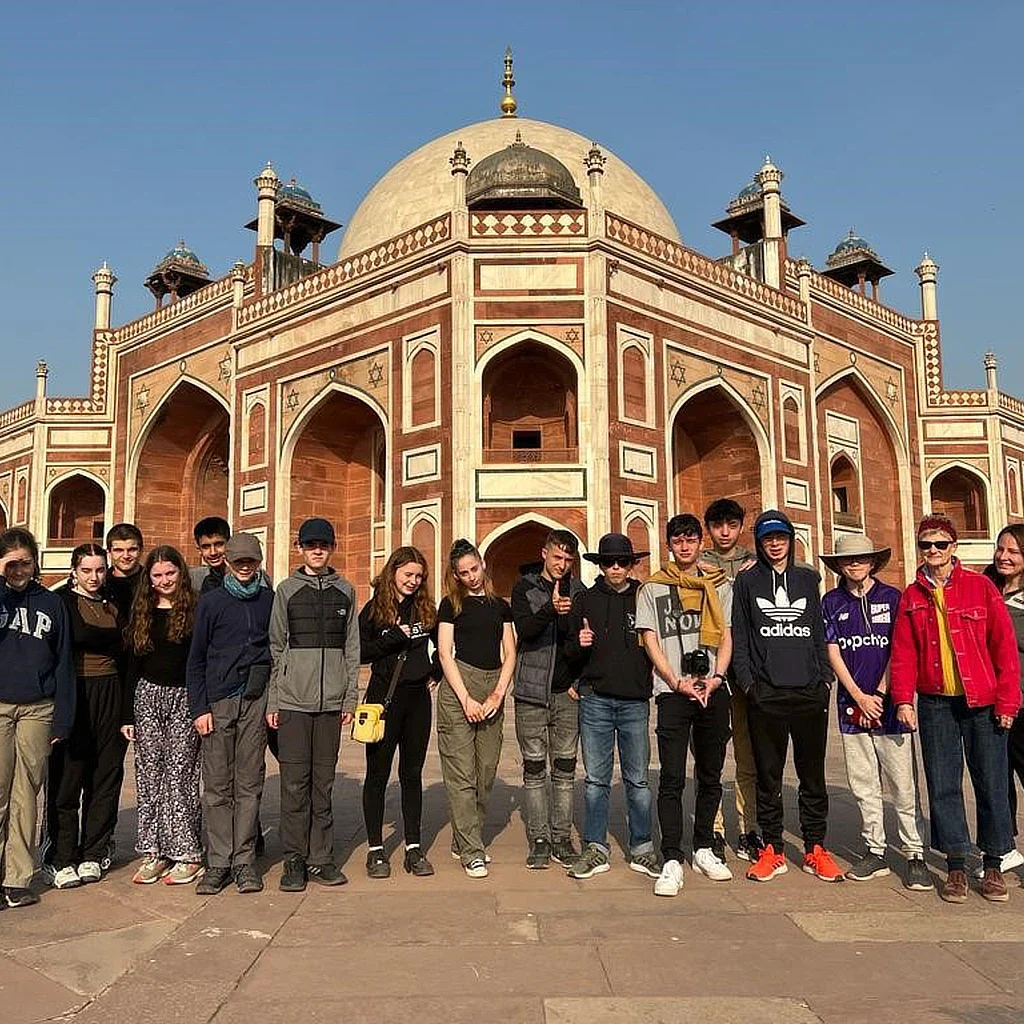 Downham Market Academy
DMA hosted a Technology Tournament, organised by the Rotary Club. Teams from schools across the area were entered and each team had to work together to complete an engineering challenge using strictly limited resources to design and build a coin sorter. All the teams did a fantastic job, and came up with some outstanding creations showing creativity, ingenuity and perseverance as not all of them went quite to plan to start with. As well as the final contraption, teams were marked on their design portfolio, their cooperation and teamwork – which everyone excelled at. At the end of the day, the KS3 team from DMA were crowned overall winners and were able to celebrate with a trophy for all their hard work.
All staff at DMA and Athena enjoyed a Christmas meal together, prepared by Head Chef, Jason and his wonderful team of caterers. Organised by the Staff Wellbeing team, the three course meal included prawn cocktail, pate or soup to start; a full carvery with choice of meat (all supplied by our local butcher) and a choice of tasty desserts. Events such as this are a small token of thanks for all the hours of dedication and enthusiasm that all our staff show to ensure that DMA offers an amazing education and experience to our young people.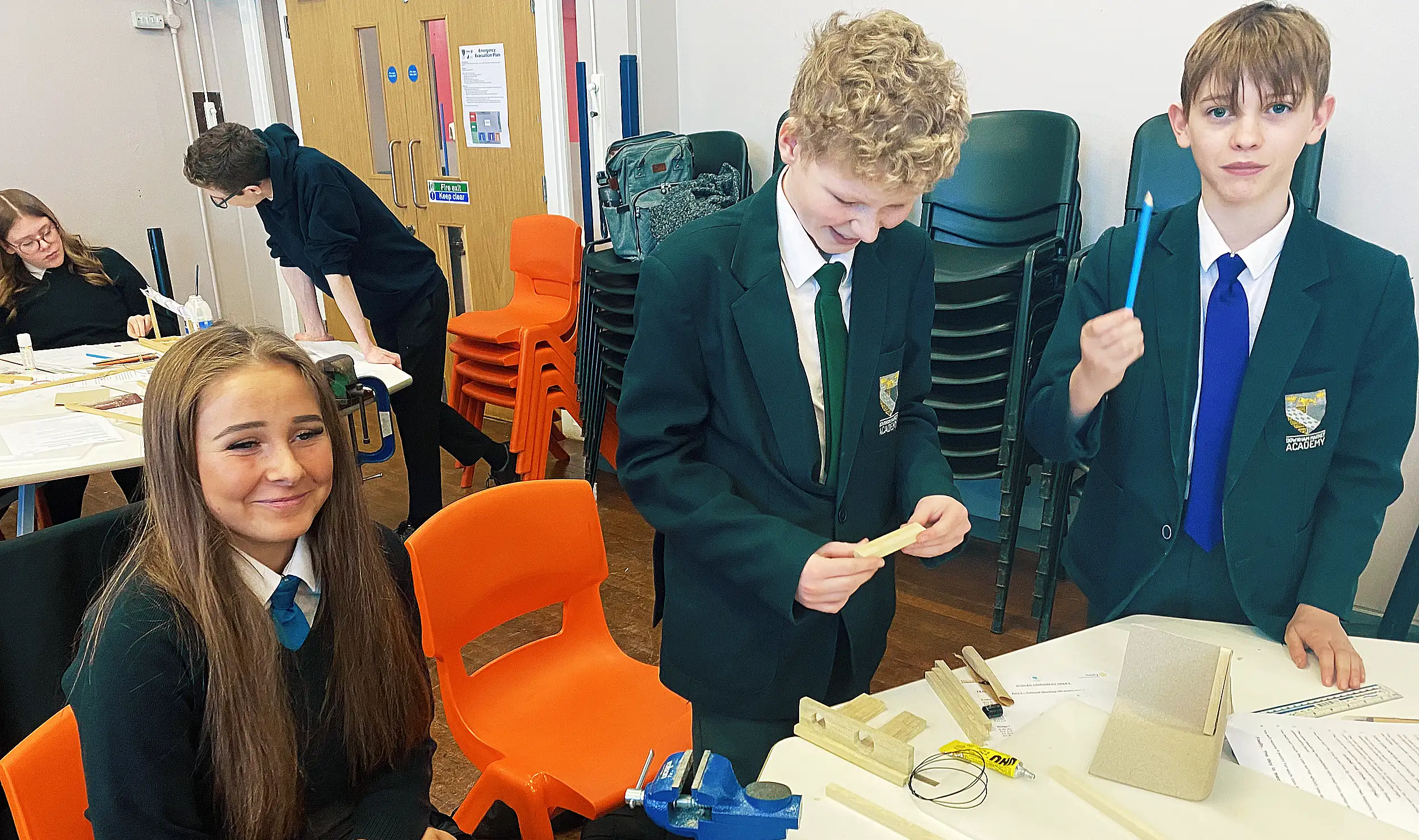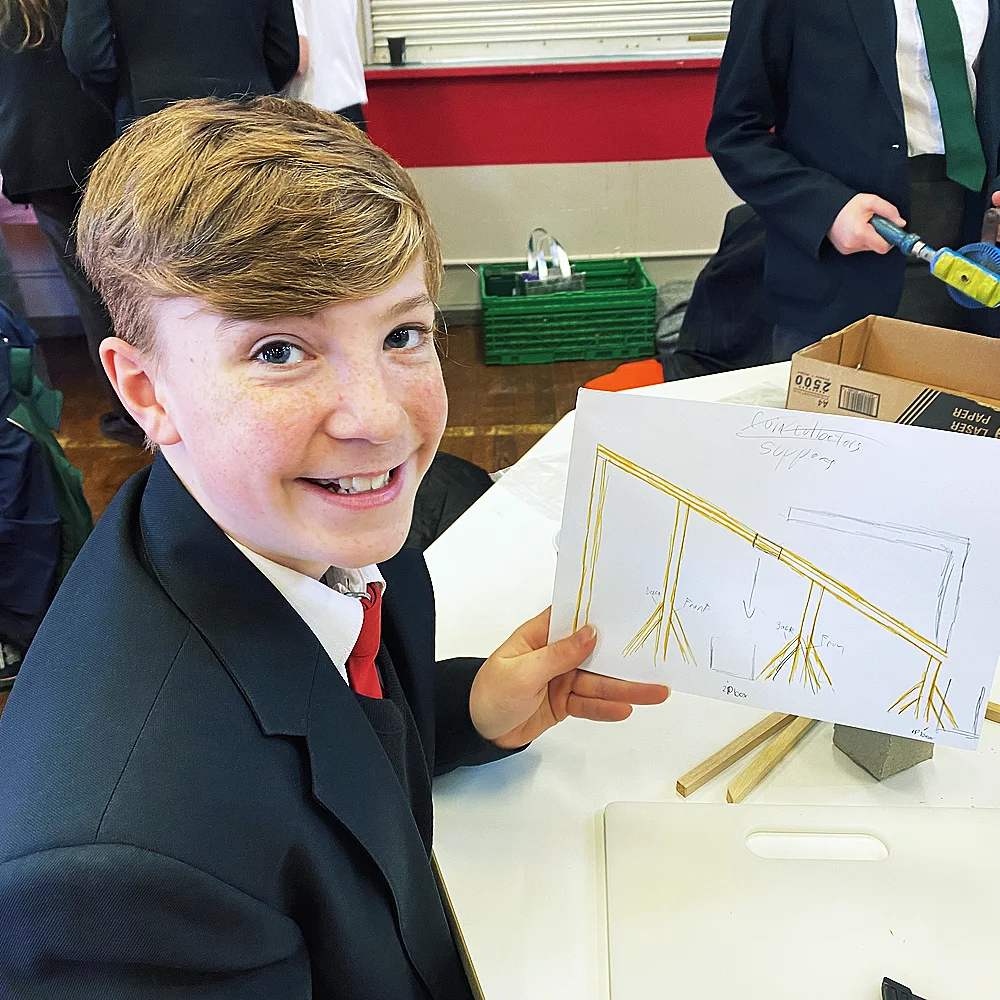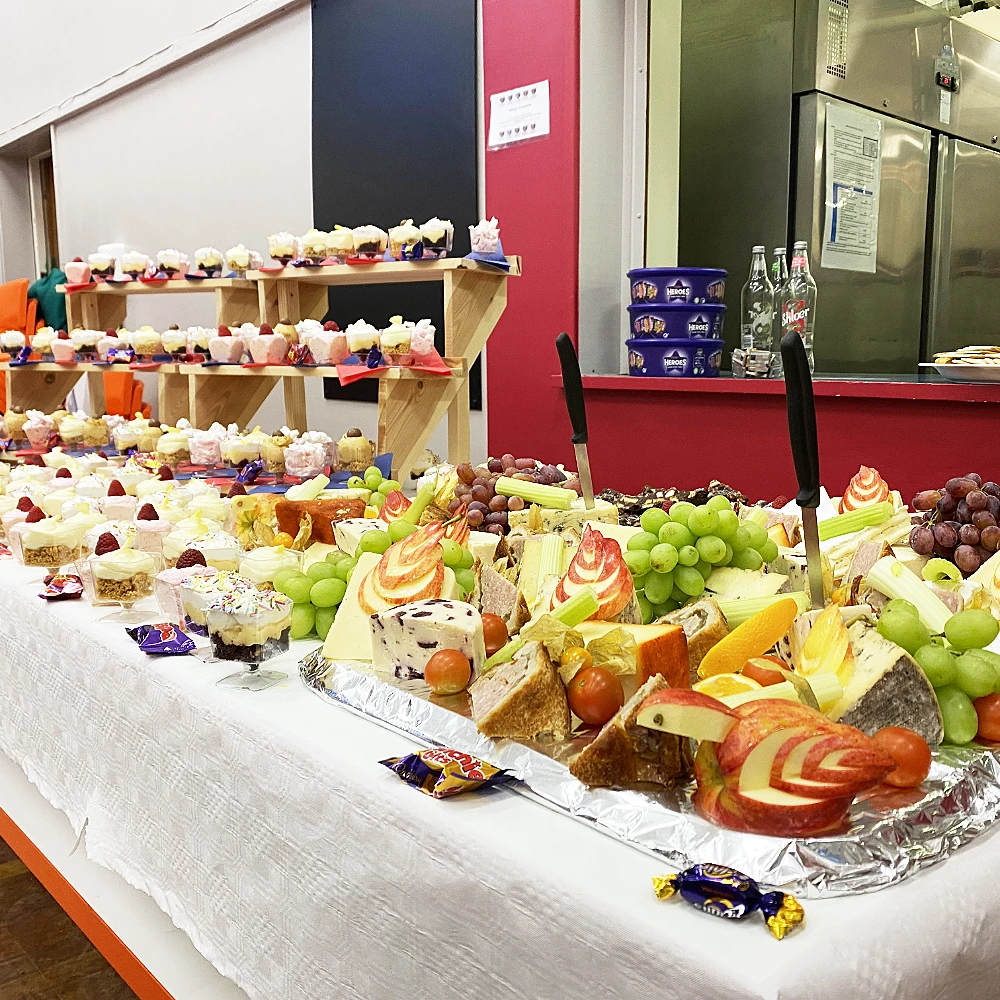 Witchford Village College
Working together this term WVC has continued to benefit from the luxuries afforded to bigger school despite being below average in size. Highlights include the extra curricular and additional opportunities we have been not only to provide, such as opportunities to be involved in languages exchanges, but also lead in areas such as leading a cross school trip to Iceland.    
As always, our curriculum leads have been working across the Trust where WVC have shared with other schools successes in areas such as English and Science, and also have been afforded opportunities to learn of other schools success such as the Maths Circles from the Cambridge Maths schools which really support access to higher level maths thinking to students often overlooked from the state sector – this provides s opportunities for our best mathematicians to be as prepared as possible for life after WVC in field of Maths by asking such questions as 'What is the next big development in Maths?' or, 'How will you further humanities understanding of Maths?', which are the difficult questions that often appear in interviews for the best jobs and universities.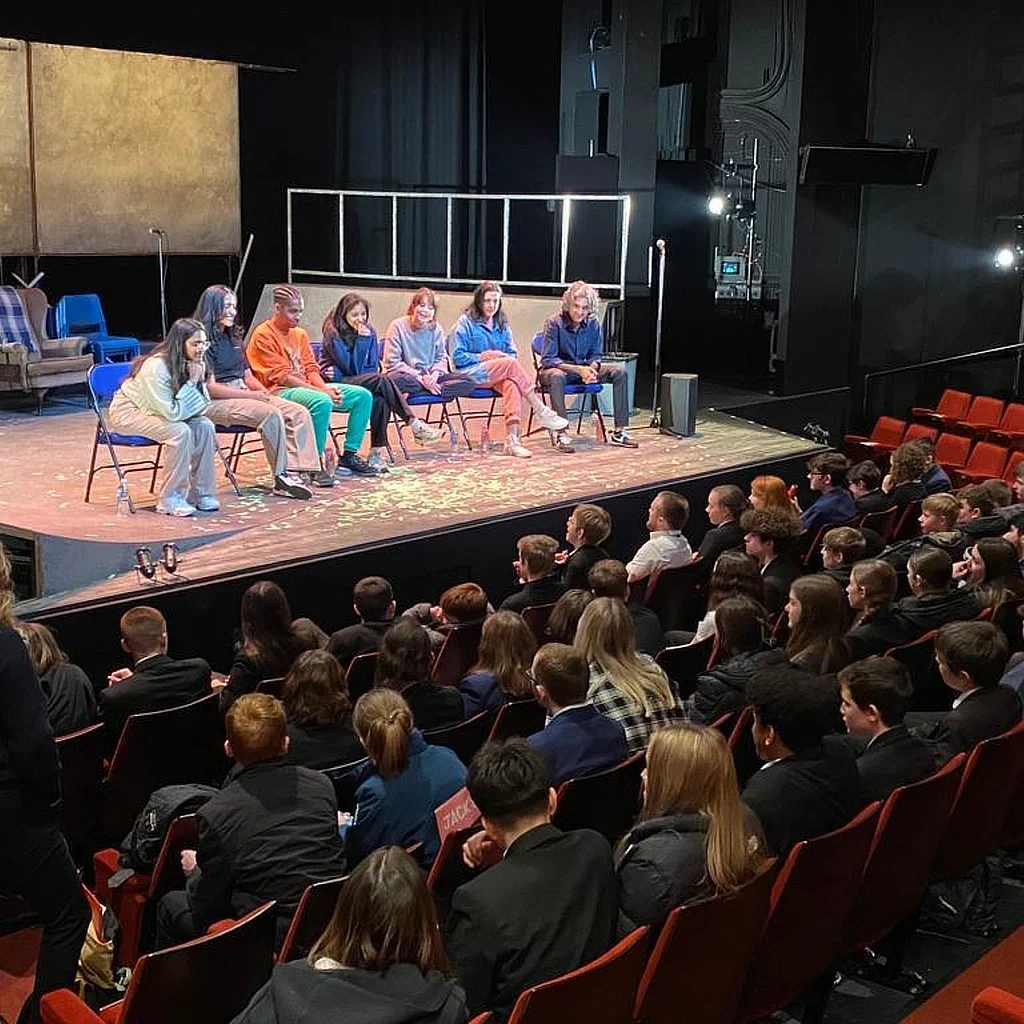 Impington Village College
Following the successful launch of our 1:1 device scheme for our Year 7 students, every Year 8 student has now also been issued with a Chromebook; thanks to invaluable financial support and IT assistance from ELA Trust, we are ensuring that our students are well equipped to thrive in the changing world beyond the classroom. This month, we are looking forward to welcoming colleagues from across the Trust to our CPD event on 14 March to share best practice.  
Downham Market Academy
We are very grateful to Gavin and Pawel, our Trust Central Site Team who have been busy creating ten new toilet cubicles for students to use at DMA.  These will be unisex and accessible to all students with communal wash basin facilities.  Toilets suitable for a modern school.  Gavin and Pawel work wonders on a tight budget and allow us to improve school facilities for a fraction of the cost of outside contractors and we are very lucky to be able to call on them.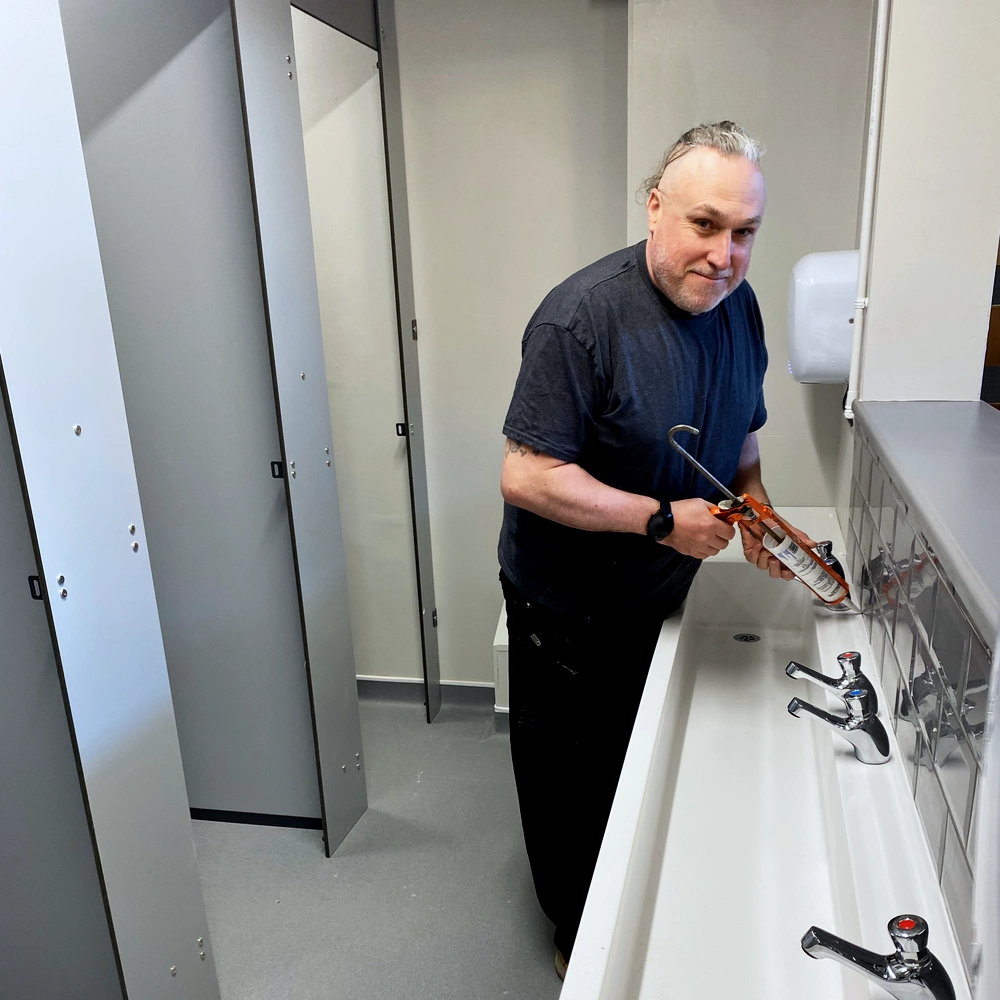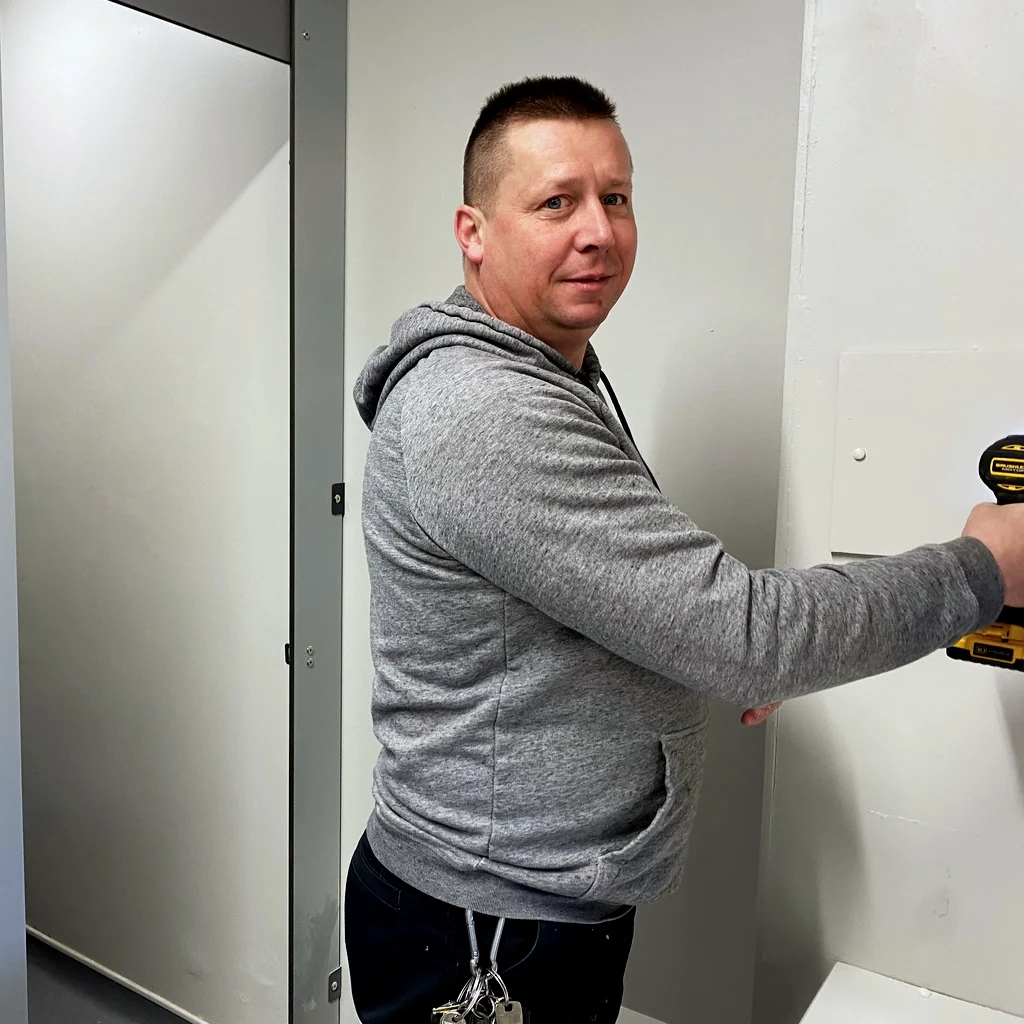 Chesterton Community College
This term we have relished being part of ELA.  Chesterton students enjoyed coming together with students from other trust schools to take part in a workshop and audition process for the prestigious National Youth Theatre.  It was fantastic to see students from across the schools supporting and learning from each other.  Chesterton staff have also gained support from colleagues across the Trust for example staff in charge of safeguarding have worked together to further develop our provision in this vital area, Trust English leaders have worked together to review and develop how we assess English and staff across subject areas continue to work with their trust counterparts to share good practice in order to give students the best experience possible. We have also been fortunate to work with the trust's communication team to create welcome and information videos for year 6 pupils joining the school in September.
Girton Glebe Primary School
SENCo Support 
This term, we have been really fortunate to be supported by Meg Dinig from IVC, who is supporting our SENCo team. Meg is an experienced SENCo from IVC. Whilst she has enjoyed meeting the wonderful team here at Girton Glebe and getting to know all of the children, the staff at Girton have really benefitted from Meg's SENCo knowledge and experience.  
EAL Support 
At Girton Glebe, we have a growing number of EAL children joining us from all over the globe. To support us with our curriculum and planning for these children, the staff at Girton Glebe have received CPD from the Trust EAL specialist. Alongside this, we have appointed an EAL TA, who works with our EAL children and meets our EAL families. Our EAL TA works closely with the EAL Trust Specialist to help us support our growing EAL children.  
Athena Sixth Form College
As always, we are proud to work with our colleagues in ELA.  The sharing of resources is a key part of being in the Trust and this allowed us to take our EPQ students to the Insight Day at the University of East Anglia in style on the ELA minibus. 
The Cavendish School
Pupils who are interested in how our provision differs from mainstream as they consider their phase transfer for secondary education have had the opportunity to visit IVC, which was an exciting and informative trip.

IVC students studying Health and Social care have enjoyed visiting mainstream settings as part of their real-life experiences.  It is wonderful to be able to share them many different provisions in place to ensure the success of our pupils.

We've been grateful to colleagues across the Trust for sharing their CPD videos on our internal staff website, and we've relished the opportunity to share our SEND expertise with colleagues in other schools.
Cambridge Maths School
Maths Circles are a series of activities for students that span KS3 and 4 and seek to engage our most able mathematicians in order to inspire the love of Maths and  to continue studying maths and related subjects at A-Level and degree level. This excellent series of sessions is a long-term programme resourced by MESME. MESME is a charity who provide these high-quality resources and training free to state schools. MESME believe that good quality maths education can lead to social mobility and are particularly interested in involving students from disadvantaged backgrounds. 
We have been supporting a number of schools to run the circles which are proving exceptionally popular with students and teachers alike as an excellent way to provide high quality maths enrichment that both has a clear long-term structure as well as developing students into articulate and adventurous mathematician.  
We are very excited that the Cavendish School has decided to start a maths circle. To our knowledge this is the first special school in the country to introduce Maths Circles. Some of the students there are very high achieving mathematicians, and it is great to see that they will get the same opportunities as young people in mainstream schools. Naomi Bennet from the Cavendish will be running the Maths Circle and has been telling me how passionate some of the students are about maths and that they see it as a treat to spend an hour a week collaborating with their peers and teachers on difficult maths problems.  
We hope this circle will enrich their enjoyment of learning and we look forward to other schools coming on board to give this experience to students.  
If you would like to introduce maths circles in your school, then we would be happy to help you get these up and running. For more details contact Jack Rudin at and we can help you provide some of the best maths enrichment available. Everything is fully funded and resourced by MEMSE 
Eureka Days 
Cambridge Maths School's very popular Eureka Days will be back this year. Last year we offered some exciting days of Maths and Science fun and inspiration to students across the region.  
This year we will again be inviting schools from to bring some of your higher achieving mathematicians to an exciting days of enrichment activities. We are working with some partners like NRICH AMSP and Cavendish Labs to put together a programme of talks, activities and problem solving. 
The Eureka days will be held at Cambridge Universities Centre for Mathematical Studies, and you can expect students find this challenging and enjoyable. We will be publishing more details in the next few weeks and sending out invitation to school to sign up.  
We'd love to hear from people in the community who'd like to get involved. This might include offering to come and give us an inspiring talk, act as a mentor to a student or even get involved in running a Maths Circle. Email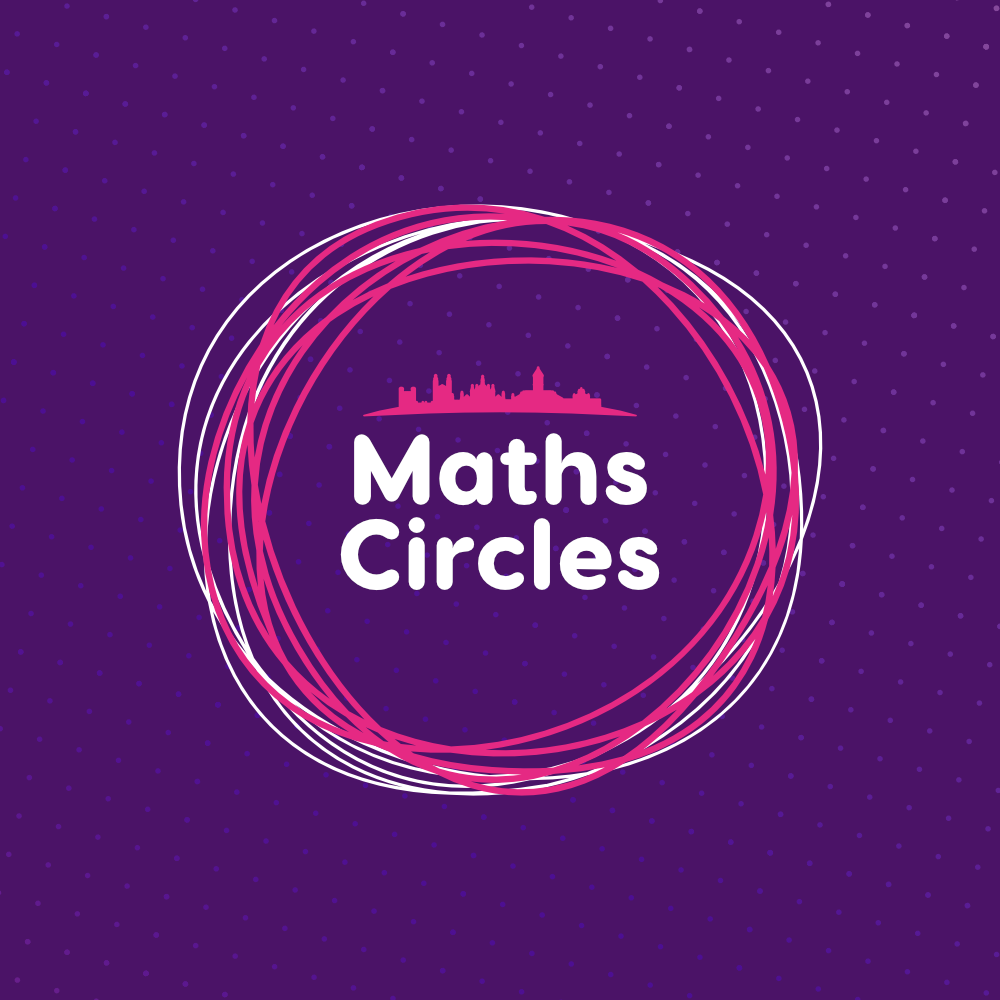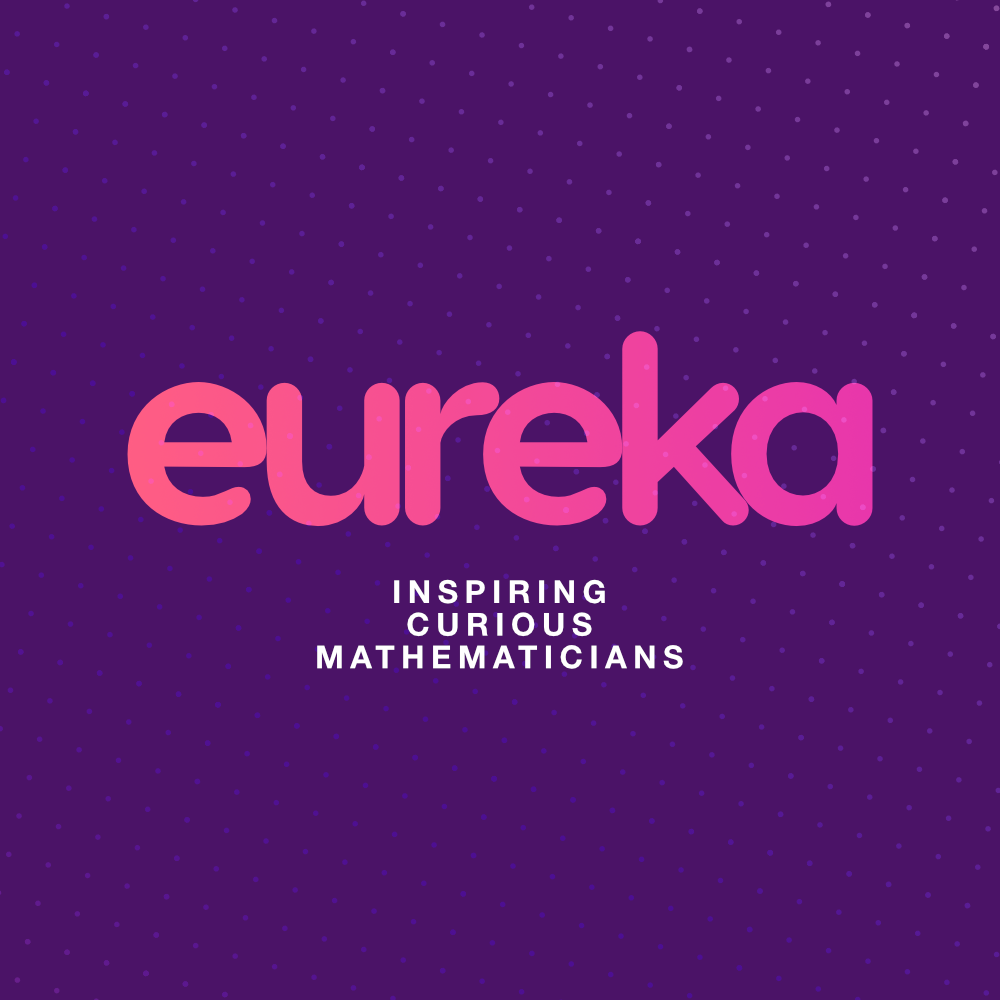 Impington International College
As part of their DP Creativity, Activity and Service (CAS) requirements, students from the College have been volunteering at The Cavendish School. One of our students is a volunteer Teaching Assistant at the school, while others engage in gaming sessions with the students. 
Meanwhile, our Assistant Head of Sport, Max Dominy, has been working with Chesterton Community College to ensure its students have access to a robust rugby programme.  
Impington International College
We are busy planning our taster workshops and offer holder days for prospective Year 12 students and we look forward to welcoming another strong cohort of students to the College in September.  
Our current students are preparing for their IB examinations and we are looking forward to sharing the results in a few months' time.  
Athena Sixth Form College
We are looking forward to working more closely with our new recruits.  In February 61 interviews with Year 11 students were carried out and the vast majority of applicants have received offers to continue their education with us.  We will be working with them during our induction day on 11th July and can't wait to celebrate their GCSE results with them in August.
12th June is our Futures week. This gives the Year 12s a real glimpse of their futures as they will be visiting a university, meeting apprenticeship providers, writing CVs, registering for UCAS and finding out about student finance all in one week!  We are pleased to welcome Helena, our new colleague from NEACO, who will be working with Athena students and parents during this week.
We really are looking forward to welcoming our Year 10 students to our Open Evening on 29th June.  This will be a fun evening with a relaxed atmosphere, music and food but also a chance for Year 10s to find out more about the subjects on offer at Athena and to explore the space and meet the staff.
As lovely as they are, the Year 13s will be leaving us and we look forward to the chance to say goodbye to them at their leavers' prom on 23rd June.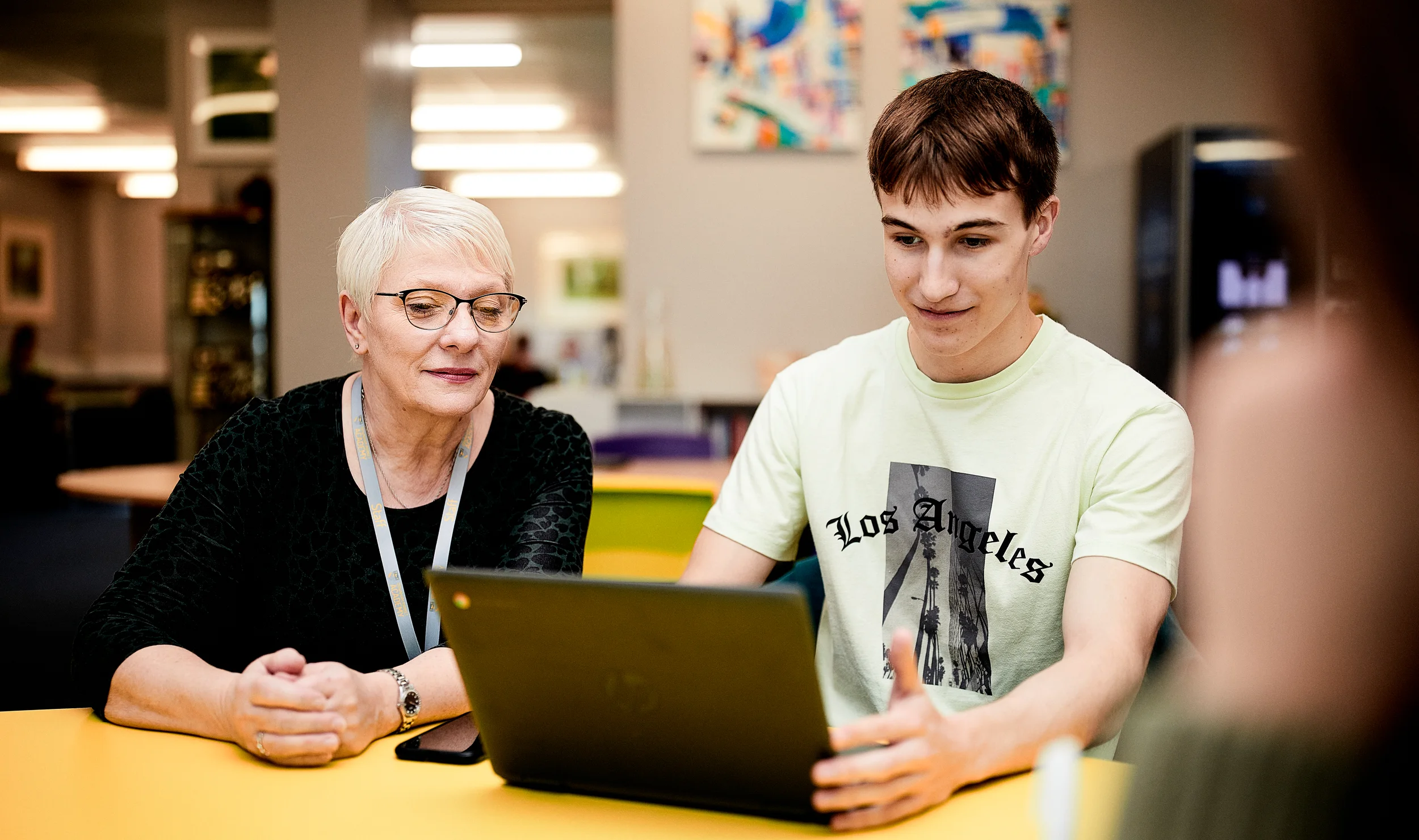 Witchford Village College
Our future at WVC is about being even better: one school in the county has to the best, so why can't it be us?

We have planned an exciting week of activities in July for all students, providing all the opportunities students fell they have missed through the pandemic and certainly nothing like has been seen at WVC in recent times.

We also have had the most comprehensive revision support plan for Year 11 in recent times with the aim of supporting students as much as possible to translate the new knowledge from the new curriculum into excellent outcomes that provide real choice for all our students' futures.

With Ofsted we do feel we have achieved step one, and we will now work together as a school community to push on and be the best we can be for our students.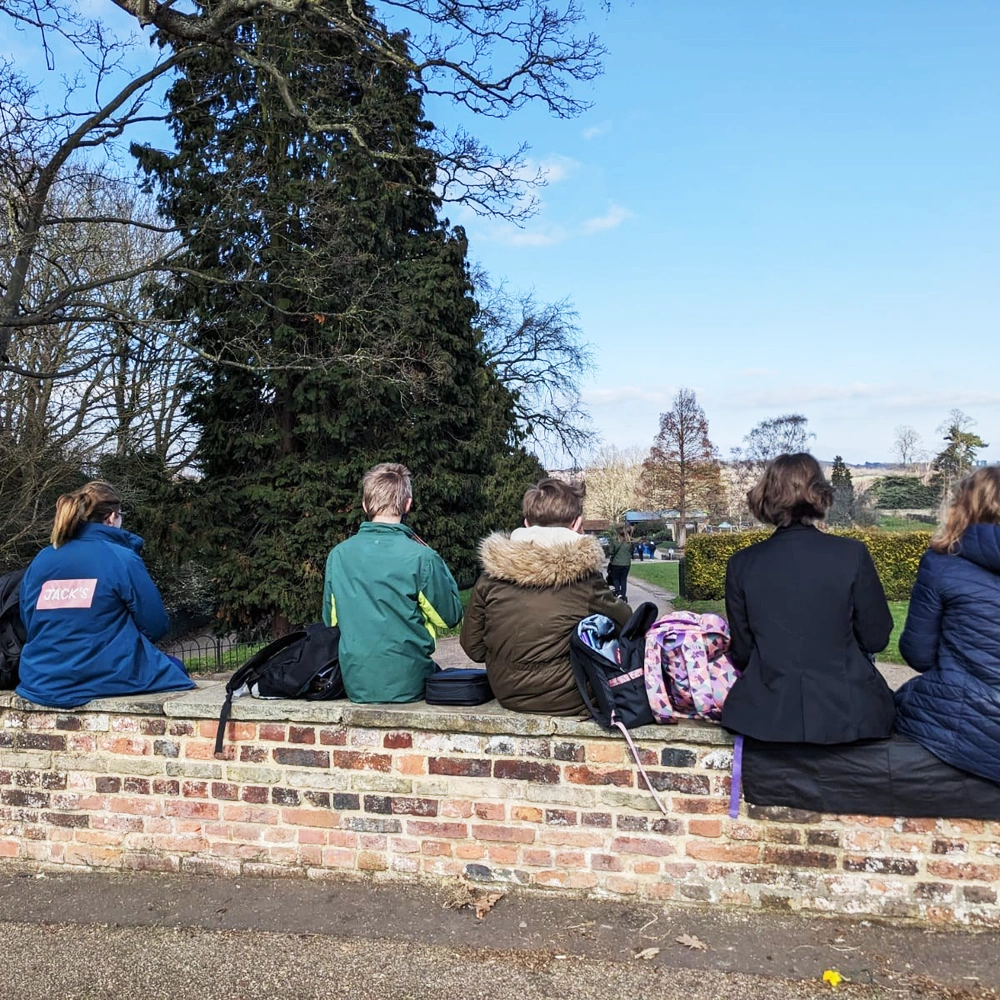 Downham Market Academy
Gavin and Pawel, with support from Geoff and Tony (the DMA Site Team), will be totally renovating the Reception area over the Easter break.  If all goes to plan, from after the Easter break, visitors to DMA and Athena will enjoy a more spacious and welcoming environment with new seating and display equipment. 
All students will have the opportunity to attend an end of year trip again to celebrate another successful year at DMA.  Full details will come out to parents/carers and students soon.  A very exciting development also is the launch of our first overseas trip in a few years: Iceland!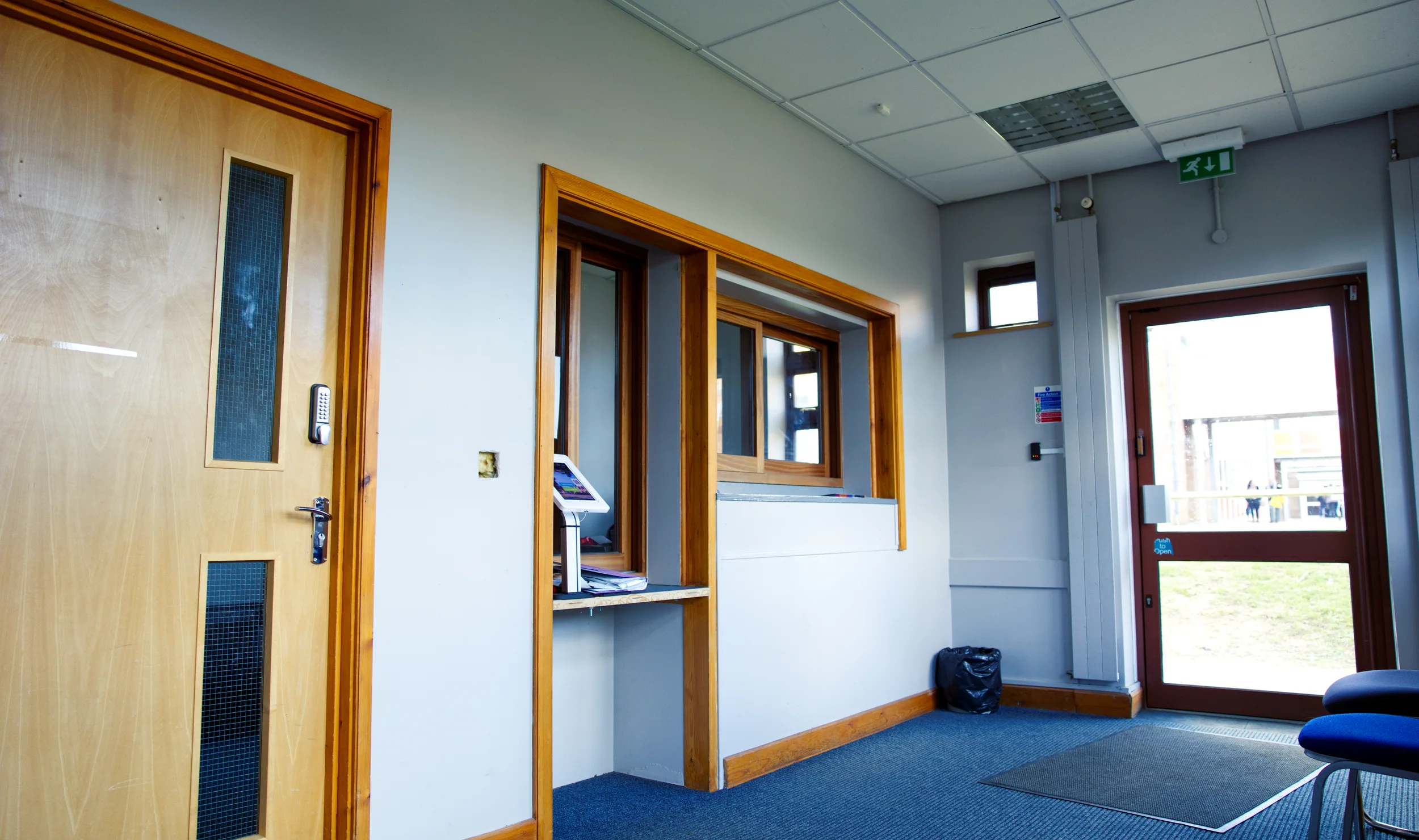 Impington Village College
Our International Baccalaureate (IB) Middle Years Programme (MYP) students have been busy preparing for their Interdisciplinary Units (IDUs). Our Year 7 students will shortly begin their IDUs in English and History, while our Year 8 students will start their IDUs in Sport and Languages. We are also looking forward to welcoming parents into the College for our regular Parent Coffee mornings and other events.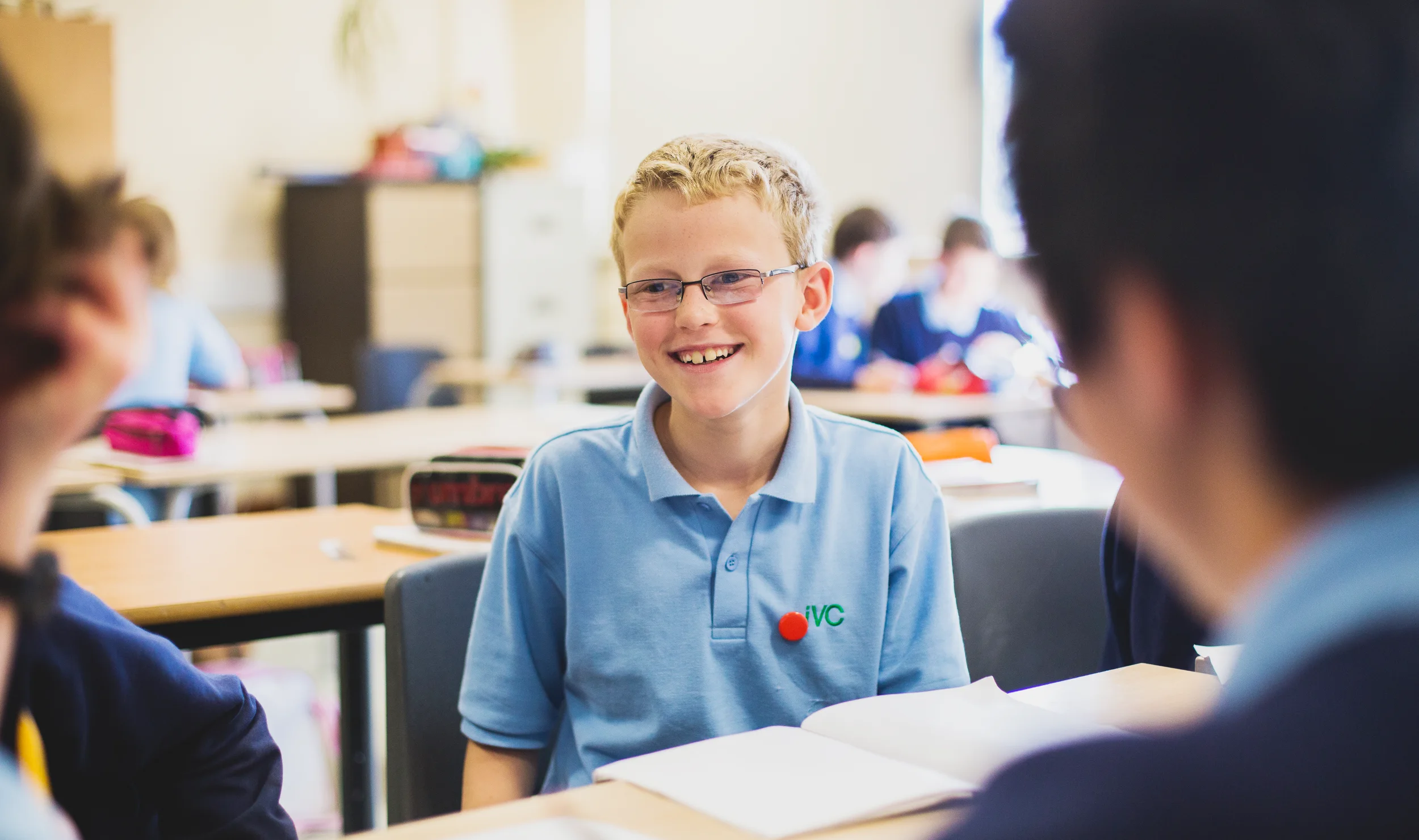 Girton Glebe Primary School
Library Mural  
Over the Christmas Holidays Kate Kelly, a local artist, started work on our library mural. Earlier in the year, there was a competition for our mural. After a hard competition, the chosen authors were Julia Donaldson, Cressida Cowell, Michael Morpurgo and Joseph Coelho. The first wall is complete and is looking fantastic! There have been many gasps and exclamations of, "Wow, the library looks great!" from both children and adults. We are all looking forward to seeing the completed project, which will happen in the Summer Term.  
Parent Helpers 
This Spring term, we have been lucky to have a growing number of parents supporting children in our school with reading. This is something that we are looking to expand.  
We also hope to receive support from parents and the local community to help us expand and develop our Sensory Garden and Pond area.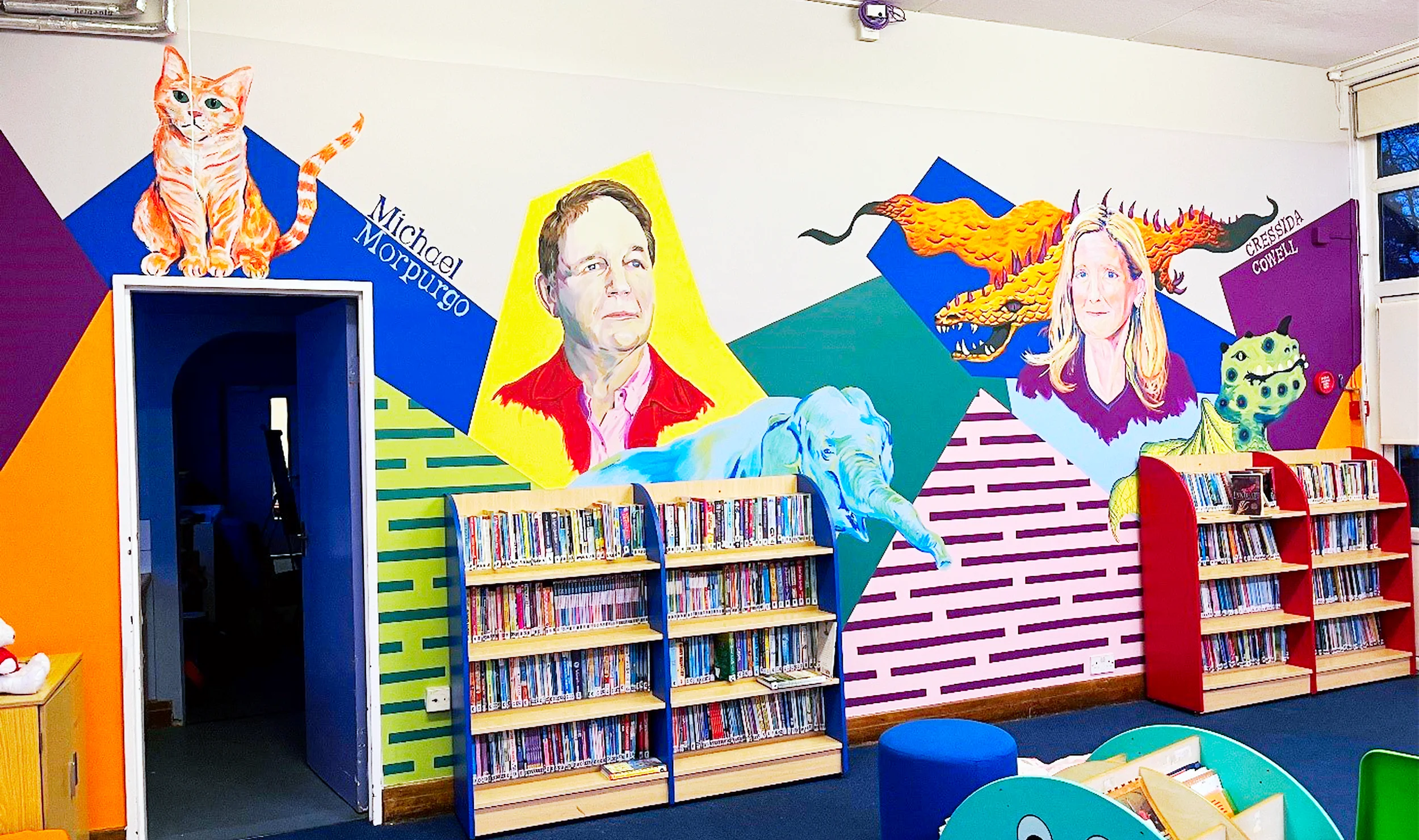 Chesterton Community College
Next term we are looking forward to international travel with trips departing to Kenya, Italy, France, New York, Lisbon, Amsterdam and Budapest. Closer to home we are also looking forward to the annual sports day, an exciting day of competition mixing traditional athletics with a range of different sports from ultimate frisbee to dance battles. The term will draw to a close with three enrichment days giving students the opportunity to take part in a wide range of non academic activities designed broaden experiences and perspectives.
The big event for families to look forward to next term is the PTA Bash on Friday 30th June.  An opportunity to come together to enjoy music, food and drinks and to raise money for the school.  Last year's bash was a sell out and we are looking forward to an even bigger celebration this year and to brining as many families together as possible in the summer sunshine.
The Cavendish School
Next term we are excited to be launching the next phase of our curriculum work, to share the progress we're making on our IB focussed curriculum with all stakeholders. Details to follow in the summer term!
Following the huge success of last year's event we will again be running our Summer Activity day – an inclusive family event with sports day and activities all rolled into one.   
Parents were also invited to join us on the last day of term for our Autism Appreciation and Easter event.  There is a riddle run, with prizes at the end as well as Easter crafts with a neuro-diversity twist. 
Did you know… we regularly run webinars on key elements of our school ethos and the wider provision at TCS – these can all be found on our website. 
Chesterton Sixth Form
After the Easter break, we are looking forward to putting on the first ever Higher Education event at Chesterton. The event promises to inform both students and parents of post 18 options as well as provide them with a stark insight into the current situation of the graduate market.  
The CSF Programme will continue to develop and will see subject level experiences and opportunities be made available to the nineteen students who are part of it. 
Opportunities with the Eastern Learning Alliance
There are a number of vacancies across our family of schools. Find out more about our current vacancies by visiting our website – tela.org.uk/vacancies/