Computing Curriculum Hubs are led by schools and colleges across England with an exceptional track record in teaching computing.  They deliver face-to-face courses and provide local support for teachers in primary and secondary schools in their area. This hub is run by Chesterton Community College in Cambridgeshire one of the ELA schools.
Video presented by Simon Peyton Jones, Director NCCE and Governor (Maths & Computing) Chesterton Community College, Cambridge
Follow our latest updates...
Video presented by Sue Sentance, Director Raspberry Pi Computing Education Research Centre
Chief Learning Officer, Raspberry Pi Foundation
Hub Strategic & Secondary lead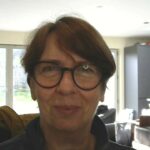 Mandy Honeyman's speciality is educational technologies (@edtechsInfo), though she also taught ICT/IT/CS and media studies at secondary. She has examined iGCSE and A-levels for 10 years. Teaching online and about online teaching, is another speciality, including achieving Fellowship of the Higher Education Academy .
She was a founding member of CAS and was part of the Royal Society advisory group for the Restart or Reboot report about computing in schools published in 2012. She still teaches Web Development.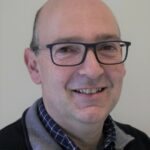 Philip Atkin has been a primary teacher and headteacher for the last 26 years and is now working as the Primary-Phase Lead with the hub. With experience of all phases of primary education, his role is to engage with the 472 primary schools within the hub area, their MATs and Local Authorities. He is an Associate Facilitator for STEM Learning and a Microsoft Innovative Educator Expert (MIEE).
Our SUBJECT MATTER EXPERTS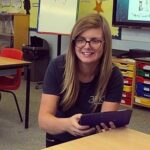 Rachel Vidler, is a qualified teacher who has a wealth of experience in computing and using technology in the classroom. Her experience in schools, allowed her work as a previous Subject Leader Expert for the area, supporting local schools with their computing curriculum. She currently works as an SME, offering guidance and training for primary schools nationally, alongside facilitating CPD courses for the NCCE, and Leading Primary for another Computing Hub. Supporting Computing at School as a community leader, Rachel aims to keep on top of the ever-changing aspects of technology and computing, also being a Raspberry Pi Certified Teacher, Apple Teacher and Seesaw Ambassador. Get in touch at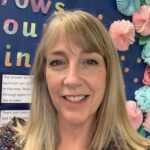 Tracy Chamberlain has been a teacher for 16 years and is the Computing Lead for the schools in her Federation. She has worked with the NCCE for two years as an SME, engaging with over 100 primary schools in the East of England.
Get in touch at .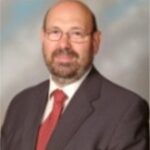 Dave Abbott, originally trained as an engineer and worked in industry for 25 years before returning to education and taking a degree in Computer Science. He then worked in further education for four years before moving into secondary education where he taught Computer Science for 15 years.
He has also managed IT systems in schools and introduced and developed E-Learning platforms. He is a Computing at school (CAS) master teacher of Computer science and has worked with East Midland schools and the Nottingham Trent University, delivering CPD sessions for both master teachers and classroom teachers for CAS. 
Get in touch at .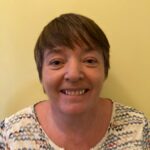 Carol Murray has over 30 years of experience in a variety of educational and training establishments as a teacher, Advanced Skills Teacher, Assistant Principal, and Director of a Training School.
She is currently a consultant involved with many roles, including a Subject Matter Expert, Lead Facilitator, and content creator for the National Centre of Computing (NCCE), Coach Champion, Mentor, Lecturer in Secondary and Further Education (Computing), STEM Ambassador and a Barefoot Computing Ambassador.

After some years in industry, in 1996 Dale Jones saw the light and entered the teaching profession. He taught mainly in the West Midlands but spent a couple of years across the border in Wales. Originally a Maths specialist, his real passion is in computing where he has been Head of Department/ Subject Lead and set computing up in a number of schools. He has also worked as LA Consultant, first doing Hands-On Support and later as National Strategies Consultant for ICT. He has taught D&T and Business too, but getting machines to do stuff is what he loves.
As well as being SME and CSC for the NCCE, he does some course facilitation and some tutoring. He is always tinkering with programmable machines (remnants from a previous career).
We offer fully-funded consultancy from our hub subject matter experts, to support primary and secondary schools and colleges to improve their computing offer. Bursary funding is also available, payable to schools and colleges who meet the criteria below, upon completion of an action plan.
Our hub leads also provide schools with short needs-analysis consultations. Email the hub.
Are you yet to offer GCSE computer science or considering reintroducing it?
Your school/college will receive:
2.5 days free consultancy and guidance
£1400 bursary
An additional £4000 bursary is available for schools and colleges who have not delivered GCSE computer science for an academic year or more and commit to delivering it in the next academic year.
Are you considering dropping GCSE computer science?
Your school/college will receive:
1 day free consultancy and guidance
£1400 bursary
Have you started teaching GCSE computer science in the last 2 years?
Your school/college will receive:
1 day free consultancy and guidance
No bursary
Are you a primary or secondary school in Local Area Districts 5 or 6?
Your school will receive:
0.5 days free consultancy and guidance
No bursary
The bursary for subject matter expert support is in addition to any funding offer from NCCE to schools and colleges
 to support professional development.
we work with LOCAL CAS COMMUNITIES
The aim of Computing At School (CAS) is to promote and develop the teaching of computing in schools by supporting teachers. One way to achieve this is to provide teachers with a local forum (CAS Community) to share ideas and mutual interests. CAS Community meetings are for teachers, run by teachers. Details of the upcoming community meetings can be found on the relevant community pages.