Welcome to the Eastern Learning Alliance (ELA) Spring Term 2021 newsletter, which brings you the latest news and updates from across the ELA family of schools.
It has certainly been an interesting term!  We started in another lockdown and are ending just as we emerge out of it again. Throughout it all, the optimism, dedication and stoicism our entire community of staff and students has shown has been truly inspiring and I thank them all for their hard work and positivity. 
Lucy Scott
CEO of the Eastern Learning Alliance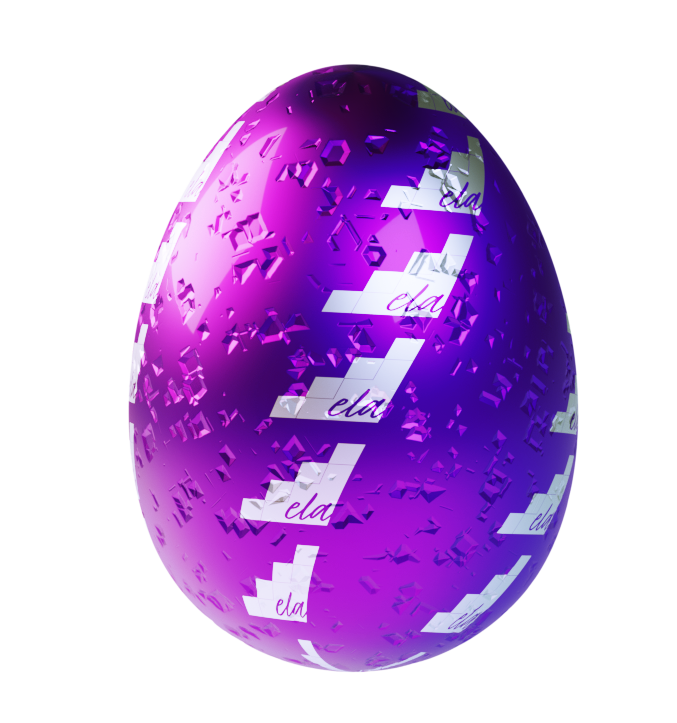 Return to face-to-face learning
We are thrilled to have successfully made the transition back to face-to-face learning this term and, as you might expect, have dedicated a lot of time to managing a successful re-opening across each of our schools. A significant effort is being made by a huge network of volunteers and staff to support our schools with the mass testing, and uptake has been 85%-90% across all schools every week.
Each school site has developed a unique and rigorous plan for maintaining the safety and wellbeing of all of our students and staff, details of which can be found on the school websites.
Although we are all thrilled to be back, strict COVID-19 protocols remain in place to protect our entire community.
Trust Alternative Curriculum
Throughout the re-opening process, every school across the Trust has worked tirelessly to ensure that students are supported beyond their in-class curricula with extra-curricula provision, utilising remote learning technologies.
Since coming back to the classroom, we have collated our digital resources onto one website that will be pushed to all of the Trust's student enabled devices as an App.
These resources will then be accessible to students and their families to support them at home – they include a variety of sporting challenges and fitness activities, guided cooking videos and links to the national theatre.
As a Trust significant investment and upgrades have been made to the IT provision for all schools and, in the first three months of this year, Trust schools ran nearly 33,500 online sessions, totalling over 24.4 million minutes of connected time.
Schools will continue to use the online learning platforms to support those who are isolating or shielding and, in the future, is looking at how to continue to integrate online learning platforms to improve accessibility for students.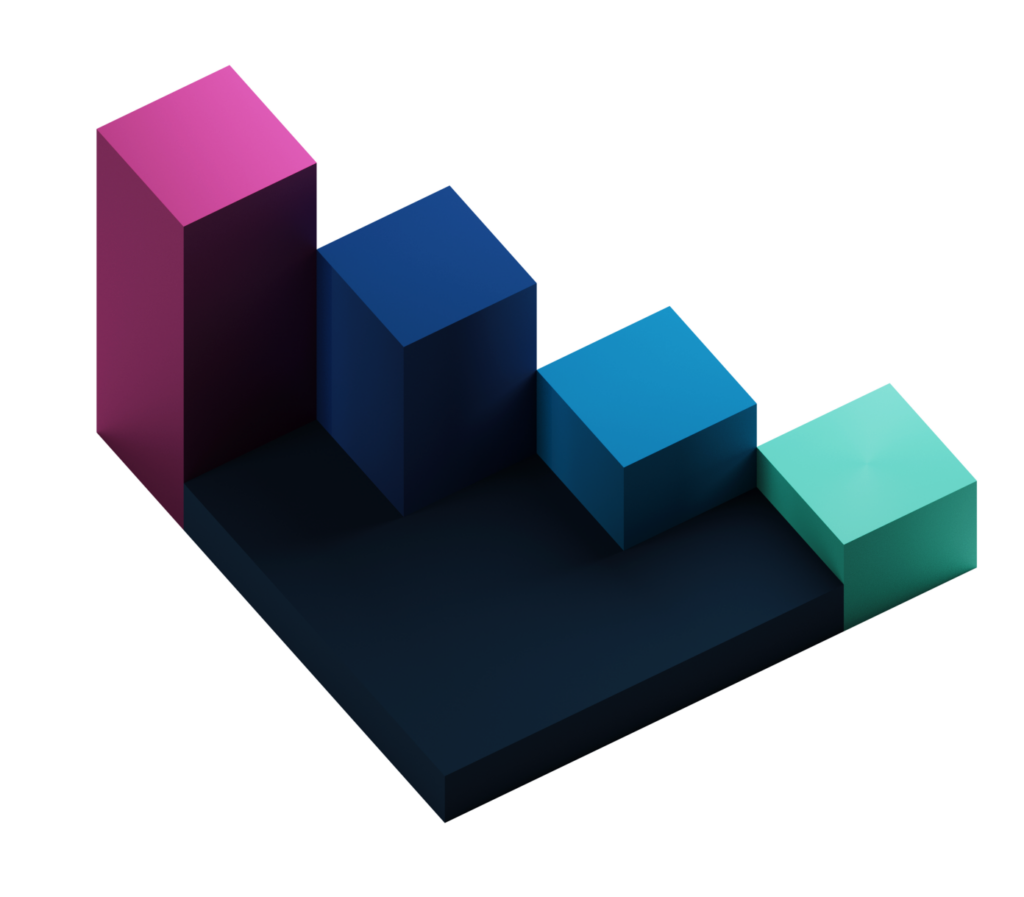 Professional Mentoring Programme
Across the Trust we have also introduced our professional mentoring programme, designed to help select groups of students who could most benefit to reach their potential. Students who take part in professional mentoring are better prepared for the world of future study and employment, engaging with school and their own ambitions, productively, creatively and effectively.
Mentors are volunteers from across our Trustees, Governors and Staff. They are individuals who have already found considerable success in the professional world, for example in medicine, engineering, academia or business. Students are selected by staff and paired with an appropriate mentor, for example a student interested in medicine might be paired with a working doctor, three mentoring sessions are then conducted and short-term actions/goals agreed. 
The programme will support at least 30 students every year with mentoring sessions. 
Learning isn't just for the students either. The teacher CPD programme for the Spring Term was diverse, with bespoke training offered for staff at different stages of their career.
This included trainee teachers, newly qualified teachers, recently qualified teachers and experienced staff new to working in Trust schools. The Trust has also worked with a number of external CPD providers over the last term. One of the silver linings of lockdown was that a great variety of CPD has been moved online, allowing greater access to a wider audience.
Staff at Downham Market Academy worked on a number of cutting-edge CPD projects including training with the Rainbow Flag Trust and with an anti-racism group, the Hallam Trust.
These sessions were very well received and will be offered to other Trust schools in the future.
The Trust will also be offering support for Computer Science teaching and learning across the Eastern region. The proposed schedule of courses is listed below – please do share this with colleagues in other schools. Bookings can be made via the website www.teachcomputing.org
An introduction to computer systems, networking and security in GCSE computer science
► Primary programming and algorithms
► Teaching and leading KS1 computing
► Teaching and leading KS2 computing
► An introduction to algorithms, programming and data in GCSE computer science
Exciting progress is also being made with new additions to our family of schools and building work has commenced for The Cavendish School site.
The Cavendish School is being built on the south-east side of the existing Impington Village College campus, and will include one single-storey and one two-storey detached building.
The school, which will be a unique special school for young people with autism, will open with the admission of 10 Year 7 students from September 2021
Looking further ahead, the new Cambridge Maths School, set for launch in 2023, will be an innovative new addition to our family of schools.
The specialist mathematics sixth form, a partnership school with the University of Cambridge, will serve the whole of East Anglia with a pioneering approach to post-secondary provision, which focuses on building attainment in mathematics and linked disciplines.
News from our family of schools
Athena sixth form college is looking ahead to an exciting future for its students as latest figures show that 84% of the Year 13s have applied to university, including 16% who have applied to Oxbridge. 
Applications for September 2021
News of the excellent teaching and personalised care and support has reached far and wide this year resulting in applications for places in September 2021 almost double that for last year. 
If your child is interested in joining us in September, please do take a look at the website (https://athena-college.co.uk/) and get in touch with our Director of Athena, Mrs Geary, who will be happy to discuss courses with you.
Over the lockdown period, all of the old, metal-framed windows along the back of the main building were replaced with new double glazed units that are already proving their worth by insulating against colder weather. 
In the summer they will also make these rooms much cooler to work in.  The front of the building and interior courtyard areas have also been improved with repairs and repainting of the wooden-framed windows, fresh painting on all of the faded and peeling blue areas and new external doors. 
The changes are subtle but add a new crisp finish that retains the character and charm of the building that our staff and students value so much.
Chesterton
Community
College
Chesterton's Head Chef Spencer Norman has honed his skills in award winning hotels. Recently the wider school community had the opportunity learn from the man himself. 
In February 140 people joined Chesterton's first ever virtual cooking lesson.  Participants joined Chef to learn how to cook a family meal as well as gaining some top tips and tricks to use in the kitchen. 
Some participating families held their own cook off and others cooked with friends and family in different household and then enjoyed the meal together over a video call. 
A number of students even took the opportunity to treat their family, taking over cooking duties for the evening.   Chesterton have also been running their own foodbank throughout the lockdown periods to ensure no family in the school community go without food.
At the beginning of the calendar year Chesterton's Science Department, led by Rebecca Siddall, were awarded a grant of £45,000 from The Wolfson Foundation to further develop the teaching of science at the school.
In February 30 Drama students from Chesterton Community College had the rare thrill of participating in a two-hour online workshop around the play – Uncle Vanya with renowned Director, Ian Rickson (Artistic Director at the Royal Court Theatre from 1998 to 2006). 
Ian was accompanied by one of the actors from his recent West End production, Peter Wight (known for Another Year and Hot Fuzz). 
Participants in the workshop received individual coaching to extend their skills and had the opportunity to perform for the guest directors.
Chesterton Community College run a successful weekly lecture programme with guest lectures delivered on a myriad of themes and topics. 
The lectures are currently running online enabling parents to enjoy them too.  This term lectures have included: 'The Archaeology of Past Migrations', 'Have you ever wanted to do something and felt like you wouldn't be able to? – Overcoming personal challenges', 'How I became a translator for Nintendo', 'What it is like to run a large organisation' and 'Teaching computers to design new medical drugs.'
During the lockdown period students and staff at Chesterton Community College competed in the Chesterton Coastline Challenge. 
Participants ran, walked, cycled or completed exercise classes to help their house to be the first to complete a lap of the whole British coastline (11,000 miles!!!).   
As a collective staff and students visited the beautiful Dorset coastline, made their way through Wales, survived the weather conditions in the highlands of Scotland and made their way all the way back down the Eastern coastline of the UK back to St Pauls in London.    
Over the course of this term Chesterton students have achieved great success in Maths, Chemistry and Physics Olympiads gaining a range of gold, silver and bronze awards often in categories above their age range.
Chesterton students and staff are performing a virtual  Spring Concert, 'Music Through Time',  on the evening of Friday 26th March. This will include a variety of solo performances and also some ensemble material  recorded since returning to school, from all year groups. 
A wonderful opportunity to celebrate the end of the Spring term and to look forward to more arts and music in the coming months.
DMA is now fully up and running with its implementation of iPads for every student from years 7 -10 and, with the return of students to school, the WiFi has been upgraded to support the connectivity needed for every student to make the most of their new device in class.
Antibullying Alliance "all together" award
We received confirmation this year that we have been awarded a silver award for our work on anti bullying at Downham Market Academy this year. 
Despite the disruption to normality caused by the pandemic, we continue to be proud of our stance of anti bullying and the support we provide both the victims and perpetrators.
All students were asked to complete an anonymous survey to provide us with a snapshot of opinion and the results were overwhelmingly positive with the vast majority of students saying they feel that they "belong" to our school community and that they feel confident to report bullying if they were to observe or experience it.
Students have also been enjoying the new library facilities since the return to school. New murals and furniture have transformed the library space into a cosy and welcoming area which holds hundreds of new books, and access to a new online library option for staff and students.
Girton Glebe
Primary School
This week, our pupils have been taking part in an inter-school challenge led by Cambridge United. Race across the World encouraged primary-aged pupils from a number of local schools to log all of the activities that they had completed across the 7-day challenge, with each mile logged taking the pupils across the globe from their school's location. At the time of writing this, Girton Glebe was currently in second place having travelled a total of 1150 miles.
Ashley Dyer from Cambridge United said, "I will definitely be doing double points for all individual entries on Saturday and Sunday!" The winning school may be decided by how much exercise we can record over the weekend, so please keep up the good work!
It has been wonderful to have everyone back  – we are all really enjoying being in the same classroom and seeing each other again. 
The children have settled back in fantastically well and with the same enthusiasm and strong work-ethic as before.
Over the past two weeks, we have continued to throw ourselves into our topic of 'Misty Mountain, Winding River'. This has seen us follow the journey of a river from its source to the sea. We even made this ourselves in the Forest Area: we built a waterfall, a river which meandered and ended in the sea.
It was great to see this journey! 
Roy Burrell Award success for IVC student
Impington would like to offer huge
congratulations
to Year 11 student, Emilie S., who recently received the sportswoman of the Year Award as part of the prestigious Roy Burrell Sports Awards!
Emilie is a shining example of our student cohort and the accolades they can go on to achieve. Emilie, who is currently signed to Arsenal Football Club (having been recently given a new contract with the U21s) and has played twice for England, wholeheartedly deserves this recognition for her determination and dedication to football; a wonderful inspiration and role model to all our other students.
We can't wait to see all that Emilie achieves in the bright future that is ahead of her.
IIC's Performance School students take part in workshop with Hamilton star
This March Impington sixth form students took part in two unmissable virtual workshops led by West End actress Ellena Vincent, who most recently performed in Hamilton, and the second by Arts Educational Schools in London.
During the sessions, students were given the rare opportunity to perform a song or monologue for the associated artists and receive one to one feedback and guidance. The students also learnt a dance routine from the famous West End show! We continue to develop links with industry professionals and notable alumni, as well as our exciting new partnership with Arts Educational Schools and London School of Contemporary Dance, who will be running weekly workshops for our Performance School students from September.
Impington celebrates 30 years of the IB in 2021
This year marks an incredibly special anniversary for Impington, as we approach our 30th anniversary as an IB World School, and continue to build our reputation as one of the country's leading IB providers.
Having been one of the first UK state schools to offer the IB Diploma Programme, and a pioneer in the development of the IB Careers Programme, it is fitting that in 2021 we will become the only UK state school to offer the IBDP, IBCP and the IB Middle Years Programme, as we launch our exciting new KS3 curriculum.
We are also excited to be enrolling one of our largest ever cohorts into year 12 this September, with students joining us from the local area, our Trust schools and across both the UK and further afield.
We look forward to sharing more of our 30th anniversary celebrations in the summer, as we look back on the successes of some of our (many) notable alumni, who are spread across the globe. 
International School Award
Just in time for International Women's Day, Witchford Village College shared some information on their Female Lead Club
As part of the club, students and teachers discuss the stories of women from all backgrounds and careers with an aim of showing girls that anything is possible. 
As part of the extra -curricular club students have been tasked with choosing an inspirational female who they then research and explore the challenges they may have faced.
We met virtually to enjoy an evening of rhythm, rhyme, inspirational writing and Music. It was lovely to hear the students and staff reading their favourite extracts and poems.
With the theme of Spring we were transported to another world. I was very impressed with the confidence and courage of our student readers, well done to you all.
The English department have launched their own podcast, giving the team an opportunity to share their reading loves and generally geek out about all things literary. Headed up by Miss Sharman, this half term saw her combine forces with Miss Doswell to discuss their enjoyment of the Gothic, from Dickens and Stevenson to Du Maurier and Bronte!
At 30 minutes long, it's excellent to have on while doing the cooking or washing up, or even while out your daily walk!
In the Art department year 7 students have been building upon their understanding of key drawing skills, such as shape and texture.
They created their own ellipse shape and frottage outcomes. Year 8 have been investigating Pop Artists such as Keith Haring.
Year 9 looked at the links between Art and Science and produced nature drawings.
Year 10 have continued to work on their Landscape and Identity, and Year 11s continue to work on their Order Disorder coursework. Well done to our artists!
Miss Owen celebrated our reading project with Year 7 students reading and discussing texts with Key Stage 1 students in Chestnut class at Rackham.
We thoroughly enjoyed the experience and can't wait for the next fortnightly session after the break – our 7s did a fabulous job at reading and questioning their younger peers.
Chestnut class gave excellent answers and were very knowledgeable on the Victorian era – impressive!
CSC &nbsp IVC &nbsp WVC
Sport Centres

Getting back into fitness!
April 12th will see our Sports Centres re-opening across the ELA sites at Chesterton, Impington and Witchford.
The Sports Centre teams are extremely excited regarding the return to 'action and activity' and our planning to welcome members back to our gyms and swimming pools.
Outdoor sports clubs/teams of all ages will be able to return from March 29th and U18 sports clubs will be able to return indoors from April 12th.
We are thrilled to welcome back existing members and clubs/teams and look forward to welcoming new members over the coming weeks and months.
We are fortunate to have a central team of 2 staff whose role includes both general maintenance, and implementation of major projects across all five trust sites.  The team is multi-skilled and employ a wide range of techniques to support the Academies. 
The team provides general maintenance from painting and plastering, to high level gutter clearance-often working alongside the local site teams.  Using their knowledge and skills, the team aim to actively train and support the local site teams with more complex or larger tasks.   
The Central team are in-house, meaning they are often able to respond to arising issues far quicker than many external providers, saving the trust both time and money. 
Safety is of the upmost importance to the trust and the central team spend time checking and maintaining essential safety measures across all sites. 
The central team also is responsible for participating in larger projects that fall outside the remit of the local teams, such as repurposing or refurbishing areas where needed.   
Recent work of note includes the refurbishing of the science labs at Witchford Village College- and future planned work includes the upgrading of science Labs at Impington Village College. 
Teams and future learning
Over the last few months our use of Microsoft Teams has increased more than exponentially, as it has in school and colleges globally. In the first three months of this year we ran nearly 33,500 online meeting sessions, with over 24.4 million minutes of connected time. Right now we are using Teams in our schools and colleges to support people while they are isolating or shielding and while we teach and learn both in and out of our schools and colleges. We are very proud of how our staff and students embraced and relied on Teams during the lockdown periods and the ability to continue to operate full timetables in all our secondary colleges. We are looking to the future with Teams and how it will continue to connect our people and enhance our classrooms and home learning supporting and improving the outcomes of our young people.
iPads
For our students at DMA we are pleased to be able to deliver the new high speed network connectivity to all of our iPads to fully deploy the 1:1 digital learning platform. We expect to be deploying to WVC after Easter their own 1:1 package following production delays and global chip shortages. Teams on iPads added to the full Office 365 suite we subscribe to, massively enhances the power of the 1:1 service delivering great educational tools to the hands of every student. New features and functions are added regularly which improve the platform further.
Further reading on our family of schools
Opportunities with Eastern Learning Alliance
There are a number of vacancies across our family of schools, including exciting opportunities to join The Cavendish School's governing body. 
Find out more about our current vacancies by visiting our website – easternlearningalliance.org.uk/vacancies/